England's National Health Service (NHS) this week announced it will offer mental health screening and treatment for new and expectant fathers whose partners are suffering from mental illness.
In Australia, screening mothers for mental illness before and after birth is standard, but fathers are not routinely assessed at any point. This is despite increasing evidence men experience postnatal mental health and adjustment issues. Having a depressed or irritable father also leads to many problems for the child, including being associated with developmental issues in later life. And most women say their partner is their main support, so helping fathers will help the mother too.
Richard Fletcher, Jacqui Macdonald and Louise Newman write Australia should make screening of new and expectant fathers part of its mental health strategy.
Having a stressed and depressed father can have serious implications for infants and relationships. And supporting a father who may be experiencing mental ill health means supporting the mother too.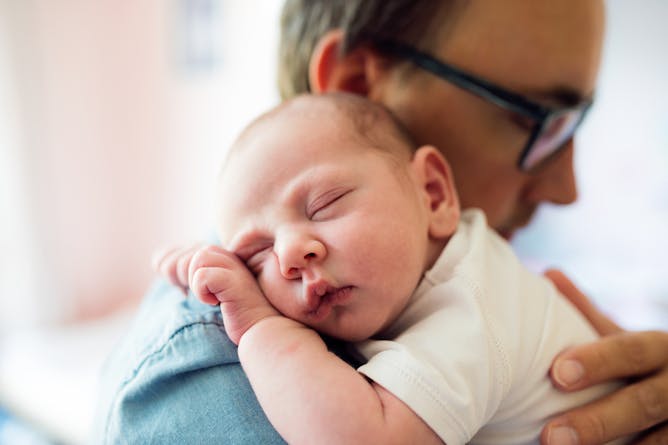 NHS plans to screen at risk fathers for postnatal depression.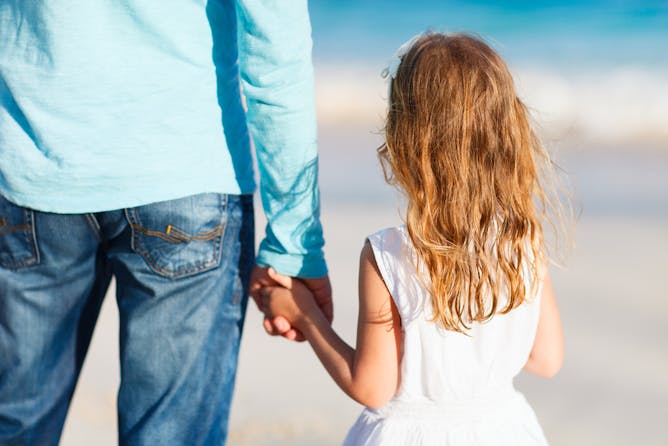 New research has found one in five dads has experienced symptoms of depression and/or anxiety after having children.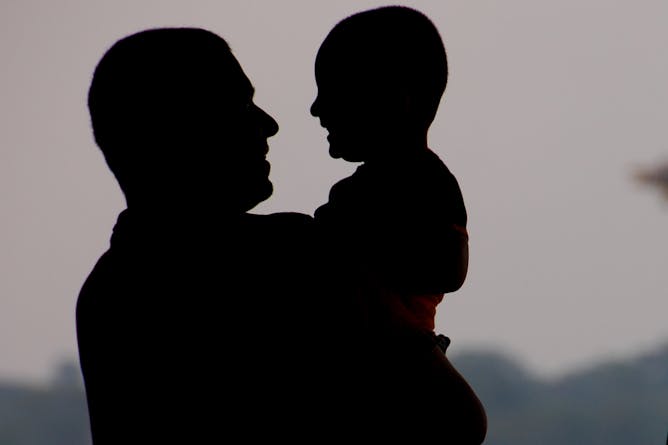 Where there is mental illness, there's almost invariably social disapproval and discrimination. And a report released by the Australian Institute of Family Studies today shows fathers with mental illness…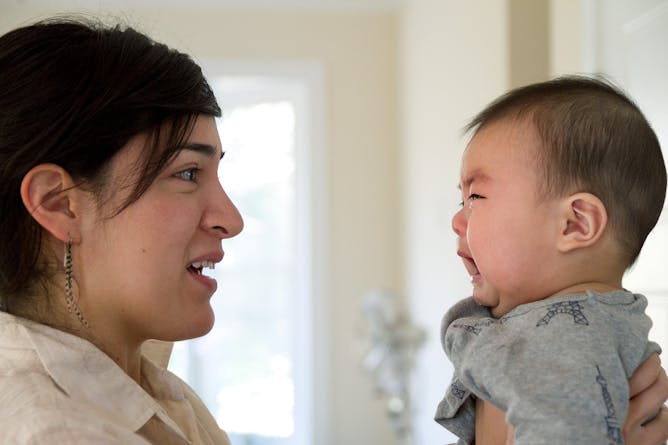 Becoming a parent is commonly imagined to be a joyful and "natural" life event. The reality is often very different. In the early weeks and months of life with a first baby, parents must master new skills…
Expert answers to serious, weird and wacky questions
| | | |
| --- | --- | --- |
| Long ago in the distant past, our entire Universe was microscopic – just like an atom – and obeyed completely different rules of cause and effect. | | The Earth's core is cooling down, and one day it will be completely solid – when that happens, Earth might look a lot like Mars. |
| It's hard to predict how long it will take to feel better after you start taking antibiotics. But if you start feeling worse one to two days after starting the therapy, you must see your doctor. | | The person in charge of your surgery is a consultant surgeon. A consultant is the most qualified doctor in a hospital. |
| Hidden slavery is a growing global problem but we continue to turn a blind eye and embrace a seemingly insatiable demand for fast, cheap goods and services. | | Media-driven panic about drugs can create a perception more people are using the drug than they actually are, and when teens think 'everyone' is doing it, they are more likely to want to do it too. |
| The term 'gaslighting' is now liberally used but what does it mean and where did it come from? | | When we get nervous, a number of processes occur in the brain that are passed onto the stomach and affect the digestive process. This is a hangover from our hunter-gatherer days. |