At the end of the Cold War the US distanced itself almost entirely from Africa. But more recently it has returned to seeing sub-Saharan Africa as a site of geopolitical and commercial interests. Maria Ryan outlines the three factors she argues drove this change of focus, and how the US ought to proceed in its dealings with countries on the continent.
Cameroon introduced a law some 25 years ago that gave people living on the edge of forests the right to own and manage forest areas. The idea was that this would reduce poverty and protect the forests. But, explain Serge Mandiefe Piabuo, Divine Foundjem Tita and Peter A Minang, poor governance by community committees has hampered the law's effectiveness.
The US needs to review whether a security agenda based on US priorities will solve problems in sub-Saharan Africa.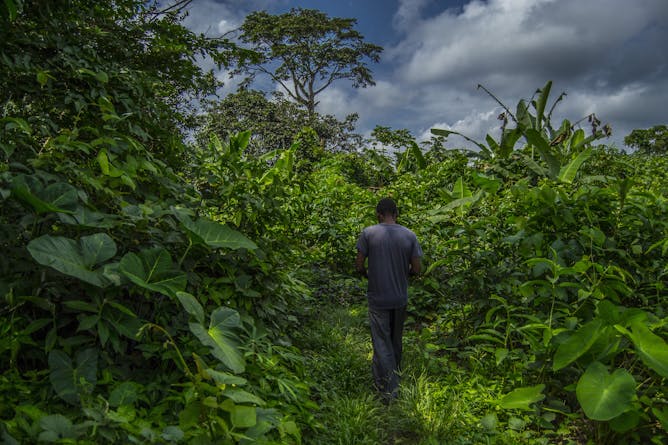 Forest communities have seen little or no change in improving livelihoods and stopping deforestation.
Politics + Society
| | | |
| --- | --- | --- |
| Half of South Africa's population remain chronically poor, and the quarter in-between struggle to stay out of reach of destitution. | | Fifty years after the founding of South African Students' Organisation this anti-apartheid movement remains a model for student activists. |
Health + Medicine
| | | |
| --- | --- | --- |
| The WHO has called for the global scale-up of human milk banks. | | Sharing expertise and experiences of different health and social care professionals can improve health care. |
From our international editions
| | | |
| --- | --- | --- |
| With modern technology, it is entirely possible for the cathedral to be recreated with near-accuracy to the original. We can do this and keep the original building's spirit and feeling. | | Words are as important as pictures for helping us come to terms with such a huge cultural loss. |
| Images of Notre Dame on fire have elicited an outpouring of grief around the world and online. This response raises the question of why we feel more connected to some heritage places than others. | | Here is what you need to know about Indonesia's elections and what's at stake. |