Editor's note
The toll of Alzheimer's disease is growing, with the average cost per patient far outstripping that of a cancer patient, while patients and families continue to suffer. Advances in care have been made but more could happen if patent law didn't discourage investment in long-term clinical trials, writes Todd Golde, director of the McKnight Brain Institute at the University of Florida. The problem, he explains, is that the private sector does not have a clear financial incentive to conduct these studies.
And another physician-scholar writes about how the families of those dying from any disease are often overlooked. While it's only natural that medical students are taught to focus on the patient, writes Indiana University's Richard Gunderman, "there is another group of people to whom health professionals need to learn to attend: the dying patient's family."
Lynne Anderson

Health + Medicine Editor
Top Stories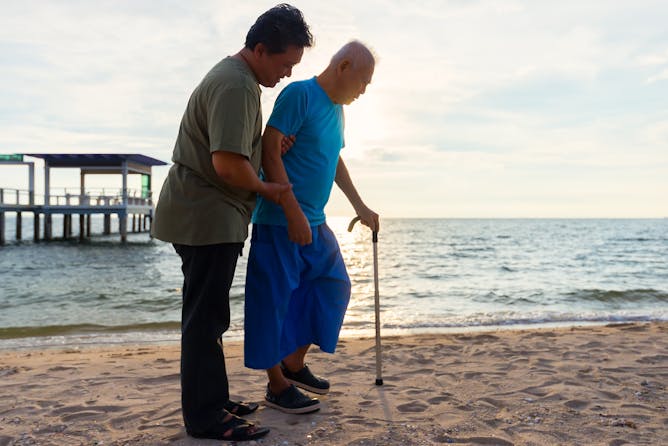 The first clinical trial examining a drug to treat Alzheimer's was begun 30 years ago. There is still no cure and no known way to prevent the disease. Two factors may contribute to that.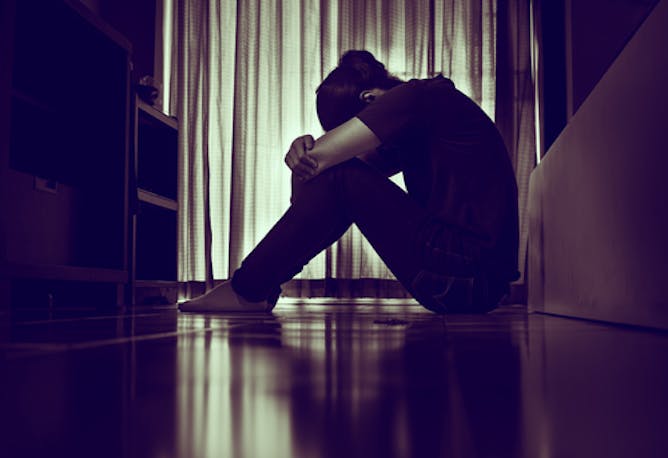 When a patient dies, grieving family and friends too often languish in neglect.
Arts + Culture
| | | |
| --- | --- | --- |
| A newly published batch of Ernest Hemingway's letters could change the way we think about the author's influences, relationships with other writers and views on race. | | Joe Ricketts abruptly shut down DNAinfo and Gothamist after his employees voted to unionize. Is what he did legal? And how could similar events be prevented in the future? |
Economy + Business
| | | |
| --- | --- | --- |
| The House just passed its version of the tax plan, which includes about US$1 trillion in cuts for corporations. The question, who will be left holding the potato? | | Rather than tinkering with the deduction, Republicans should get rid of it altogether and replace it with something that would actually help more Americans afford a home. |
| American lawmakers in the 1930s learned the hard way what happens when a country raises tariffs and makes other unilateral trade decisions. | | China, Russia and the International Monetary Fund are among those contemplating a Venezuela bailout. But help for this debt-stricken nation seems far from assured. |
Ethics + Religion
| | | |
| --- | --- | --- |
| The Alabama state auditor defended Roy Moore, citing Mary and Joseph. A scholar goes back to early Christian texts texts to explain lesser-known beliefs about the relationship. | | Nevada plans to use a new drug protocol for executing Scott Dozier, who murdered a 22-year-old. A scholar explains why this is problematic. |
Science + Technology
| | | |
| --- | --- | --- |
| The way people use social media – and the algorithms inside those systems – increases passions, and drives people to polarizing extremes. | | Many online communities have developed toxic social norms, including sexist tendencies, that they will need to address as more members join in. |
| The Nov. 12 earthquake wasn't centered on any known major faults in the Earth's crust. In its wake, scientists will collect data to add detail to what they know about seismic activity in the area. | | Pavlov's drooling dogs hold the key to understanding many of our most important emotional experiences – as well as the overt actions we take to adapt to a world fraught with daunting challenges. |
Politics + Society
| | | |
| --- | --- | --- |
| The shooter at the Texas church had beaten his first wife and hurt his infant stepson. This connection between mass shooters and domestic violence is the norm, not an exception. | | Some observers think Mugabe's overthrow by the Army might be a good thing for Zimbabwe. An Argentinean expert on Latin America's bloody military dictatorships disagrees. |
Energy + Environment
| | | |
| --- | --- | --- |
| Although climate change threatens the world's small island nations, many can find ways to adapt and preserve their homes and cultures – especially if wealthy countries cut emissions and provide support. | | It's not just about rebuilding infrastructure after storms: Cities need to systematically rethink their knowledge systems which are at the heart of urban resilience. |