Many parts of the U.S. economy are grinding to a halt. Restaurants are shuttered – or serving takeout only. Small businesses like hair salons, retail stores and coffee shops are closed. Gig workers like Uber drivers aren't earning.
Nobody knows how long the crisis caused by the spread of COVID-19 will last – but millions of American workers who are suddenly out of work are wondering how to pay the rent on April 1. Many don't qualify for unemployment insurance.
So what can the federal government do to help? Steven Pressman, a professor of economics at Colorado State University considers the merits of one plan under consideration – simply cutting checks and putting them in the mail.
Also today: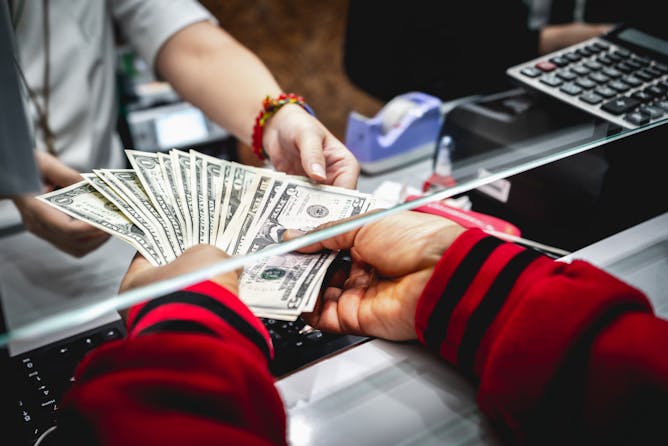 An economist specializing in inequality explains how a basic income guarantee is just what low-wage workers and the economy need.
Health + Medicine
Studies have shown that some people touch their faces as often as 23 times an hour. Some studies have also shown that face-touching spreads germs, such as the coronavirus. Here are some ways to stop.

There are plenty of ways to keep your mind and body active and healthy during the outbreak.

The so-called 'Spanish flu' didn't actually come from Spain. What else do people often misunderstand about this famous crisis?
Science + Technology
Economy + Business
Education