At their recent summit, Russia and Turkey agreed to enforce a demilitarised zone in Idlib, Syria. Given his earlier plans to stage a military intervention in the region, a plan Turkish president Recep Tayyip Erdogan opposed, this might seem to be a major concession by Vladmir Putin. In fact, argues Mustafa Demir, it's just the latest play in Putin's "grand strategy" to split Turkey from its NATO allies and make the country another Russian proxy.
The disappearance of Saudi journalist Jamal Khashoggi two weeks ago has caused an international crisis. President Donald Trump has shown strong reluctance to the idea of sanctioning the Saudi government, which is suspected of murdering Khashoggi. Russell Lucas writes that Trump's response to what many in the international community see as a human rights crisis has focused primarily on the negative effect such sanctions would have on American jobs – giving the world a strong dose of what "America First" really means.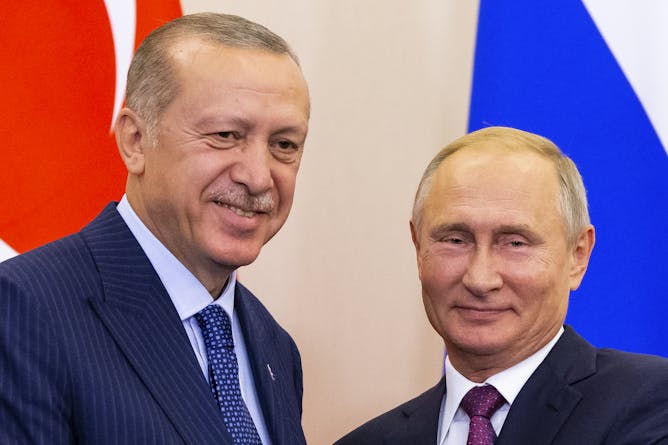 With the Syrian conflict right on its borders, and Russia and Iran increasingly shaping the region's politics, Turkey is becoming beholden to NATO's enemies.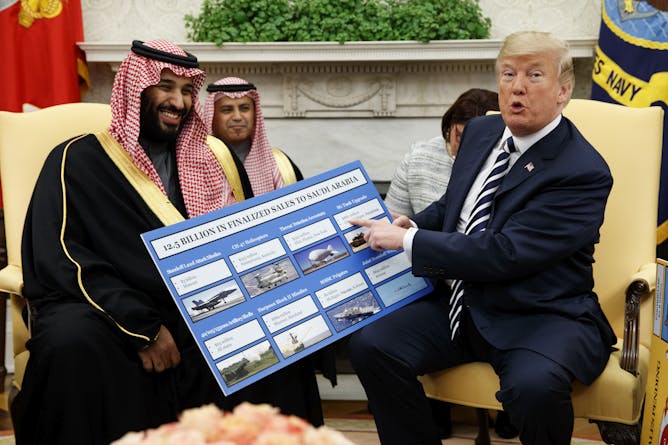 A missing Saudi journalist has put Trump's 'America First' rhetoric to the test.
Business + Economy
| | | |
| --- | --- | --- |
| Many of the structural and institutional deficiencies that caused the collapse of Nigeria Airways are still present. | | Labor says it will wave through the 11-nation Trans Pacific Partnership deal, then amend it in government. That won't be easy. |
Environment + Energy
| | | |
| --- | --- | --- |
| While extreme weather conditions represent a considerable challenge globally, some communities have been living with (and adapting to) similar events for centuries. | | Developed countries focus on technology, but lullabies can sometimes have a greater effect. |
Politics + Society
| | | |
| --- | --- | --- |
| Most people in Indonesia underestimate the effects of nepotism. | | Abortion appears to be illegal and clandestine in large parts of the Muslim world. Yet, women continue to challenge the status quo and archaic laws through their daily practices and activism. |
Zero Hunger
| | | |
| --- | --- | --- |
| Insects are an excellent tool to fight hunger and malnutrition because they are abundant and nutritious. | | It's one thing to come up with food security plans. But implementing them is tough. |