Editor's note
Congress is on the verge of passing the most sweeping rewrite of the U.S. tax code in decades. The passage of the Senate bill in the wee hours of Dec. 2 means all that remains is reconciliation with the House version, another pair of votes and President Trump's signature. We've collected expert reaction on how the Republican tax plan is likely to affect American life, from politics and health care to higher education and housing.
In today's political environment, many of us struggle with what to do when our Facebook news feeds are populated by those whose views are contrary to ours. Philosopher Alexis Elder offers suggestions on when to unfriend someone on Facebook.
(Correction: Saturday's newsletter misspelled the name of David Barker, director of the Center for Congressional and Presidential Studies at American University.)
Bryan Keogh

Economics + Business Editor
Top stories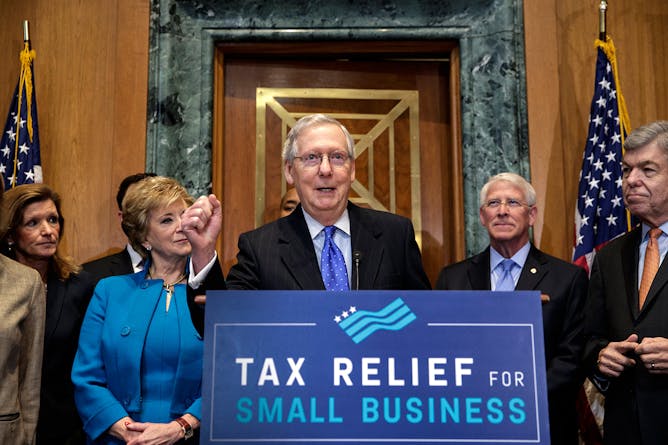 The tax bill that just cleared the Senate contains sweeping changes to nearly every facet of American life.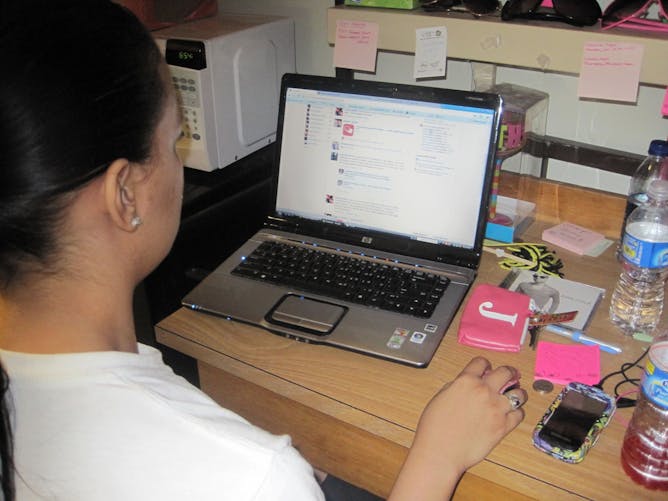 The combination of a divisive political climate and widespread use of social media networks to share controversial material has many people asking this question. Here's what Aristotle would say.
GOP tax plan
If Americans become less healthy and have less access to health care, then everyone loses.

Universities play a vital role in promoting economic growth, something the writers of the Republican tax plan have apparently forgotten.

If Republicans don't cut taxes on the wealthy when they have control of both houses of Congress and the presidency, what do they live for?
Science + Technology
For future machines to be as smart as we are, they'll need to be able to learn like we do.
Environment + Energy
President Trump today is expected to announce a plan to greatly reduce protected land in Utah. Environmental law and natural resource experts respond to Interior Secretary Ryan Zinke's recommendations to allow logging, fishing and other activities in national monuments in Utah and other sites.
Health + Medicine
Many people have criticized Donald Trump's mental health. Recently, more than two dozen psychiatrists weighed in, from afar. Here's why that might not be good.
Arts + Culture
Much of the Harry and Meghan coverage has ignored the royal family's complicated history with race and "blood" and its insistence on continuing outdated traditions.
Politics + Society
It hasn't always been, writes legal expert.

Conservative congressional reps in Colombia have been stalling votes on key parts of the country's peace accords through endless petitions and nonstop debate. In short, they're filibustering.
Trending on site
Many hope that marijuana will help their insomnia. A sleep psychologist examines the evidence.

According to a new analysis, the number of US teens who felt "useless" and "joyless" grew 33 percent between 2010 and 2015, and there was a 23 percent increase in suicide attempts.

Victims everywhere have lost their patience and their fear and are finding willing listeners. A question worth asking is: Why now?