Editor's note
Having grown up in regional Queensland, I've borne my fair share of post-election Quexit jokes. To many southern-born journalists, Scott Morrison's victory came as a surprise, but once the result was finally announced I couldn't say "I told you so" fast enough.
But opinion and failed predictions aside, what exactly happened in the Sunshine State? Why did Labor perform so poorly? Is Queensland an inherently conservative part of Australia? And is it time to redraw state lines in Australia, or even add new states?
This week on Trust Me, I'm An Expert, we bring you a discussion between two Queenslanders who have spent years studying their state's political currents. Listen to this discussion between political scientist Anne Tiernan from Griffith University and University of Southern Queensland's John Cole, who has research expertise in the history of Australian federation, regional development and regional communities.
Molly Glassey

Digital Editor
Top story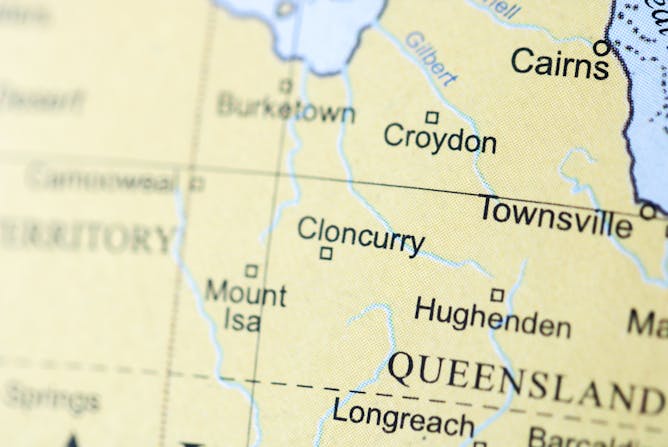 Two Queensland-based experts discuss what so many politicians and pundits get wrong about the Sunshine State – and what its citizens are crying out for.
Politics + Society
Under the government's draft religious discrimination legislation, big companies would face tougher rules in relation to indirect discrimination.

The espionage allegation against the Australian writer comes against a backdrop of rising trade and political tensions – and the Australian government's response is hardening.
Health + Medicine
The world's first study of how grandmothers experience the death of their stillborn grandchild exposes a unique kind of grief. But there are many ways we can support them.

Milk and cookies might be a famous combination, but there's little evidence so-called lactation biscuits can promote milk flow in breastfeeding mothers.
Education
Our top-scoring students aren't choosing to become teachers, and that has flow-on effects for the students who come after them.

The protests in Hong Kong have led to clashes between Chinese students here in Australia. What is it that makes those from mainland China so patriotic towards their country and leadership?
Science + Technology
The largest study of its kind - comparing the genetic sequences of almost half a million people - has revealed many different parts of our genetic code that seem to influence same-sex sexual behaviour.

Computer capabilities have boosted our decryption technology to great heights. How will the future compare to a past, one in which codes were thought to be a means of communicating after death?
Environment + Energy
How super is a super coral? And what are they super at? Protecting our coral reefs means we need to find out.

Dry and warm conditions in winter are set to continue into spring, and the likely culprit is the positive Indian Ocean Dipole
Arts + Culture
A new advertising campaign for pads that features blood marks a moment when new attitudes to menstruation are gaining traction.

Australian television viewers will soon have more than seven major league video streaming services to watch. How will they choose and will they be offered Australian-made stories?
Cities
Freedom of Information documents show the Bureau of Statistics spent a good deal of effort toning down news of rising inequality. The Productivity Commission seems to have been at it too.

Unsafe apartments are being evacuated as confidence plummets – even the author of a report commissioned by building ministers wouldn't buy a new apartment. What will it take for governments to act?
Business + Economy
Freedom of Information documents show the Bureau of Statistics spent a good deal of effort toning down news of rising inequality. The Productivity Commission seems to have been at it too.

Investments only makes sense if there are markets for the things those investments will produce. It isn't clear that there are.
Featured jobs
Featured events