Indonesian President Joko "Jokowi" Widodo has announced plans to relocate the country's capital from the congested, sinking city of Jakarta to the island of Borneo. Luca Tacconi warns that the move could increase the risk of fires and environmental damage in Borneo, without solving Jakarta's problems.
Eight years ago Tunisians embarked on popular protests that toppled authoritarian President Zine El Abidine Ben Ali. The protesters were fed up with the absence of democracy as well as fundamental daily issues like joblessness and food shortages. Now, as Tunisians prepare to elect a new president for the second time since what became known as the "Jasmine Revolution" Pamela Abbott, Andrea Teti and Roger Sapsford set out why the poll will be a major challenge for the North African nation's fledgling democracy.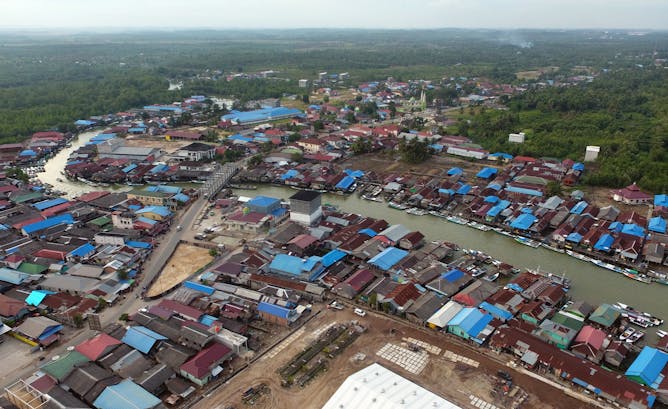 The government has reportedly set aside 180,000 hectares of land for construction of a new capital in East Kalimantan.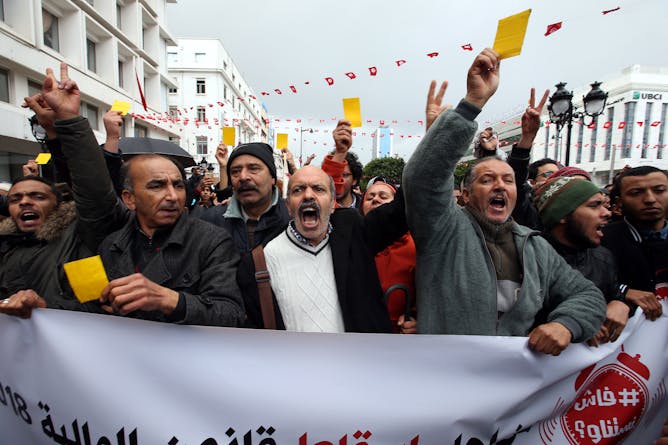 Western perceptions of what's happening in Tunisia differ sharply with Tunisia's daily reality: the truth is that its political transformation is in trouble.
Education
| | | |
| --- | --- | --- |
| With limited resources and inadequate infrastructure, African universities appear to be under tremendous strain. But some are beating the odds and getting it right. | | Scholars weigh in on what sex education should look like for Indonesian schools. To this day the subject does not have a formal curriculum. |
Environment + Energy
| | | |
| --- | --- | --- |
| Oil spills from a project that's designed to harness the economic potential of South Africa's oceans are threatening the world's largest remaining African Penguin colony. | | Our research shows how a large scale renewable energy project can be plagued by many of the same troubling impacts on local communities as oil and extractive industries. |
| How super is a super coral? And what are they super at? Protecting our coral reefs means we need to find out. | | Sites like Agbogbloshie provides a valuable service. They offer opportunities for job creation, profit and cleaning up environments littered with waste. |
Science + Technology
| | | |
| --- | --- | --- |
| Policies that will drive investment and change the structure of economies in the West African sub region are facing several challenges. | | Looking for a short-term fix from the very thing that is causing you long-term problems is a symptom of addiction. |