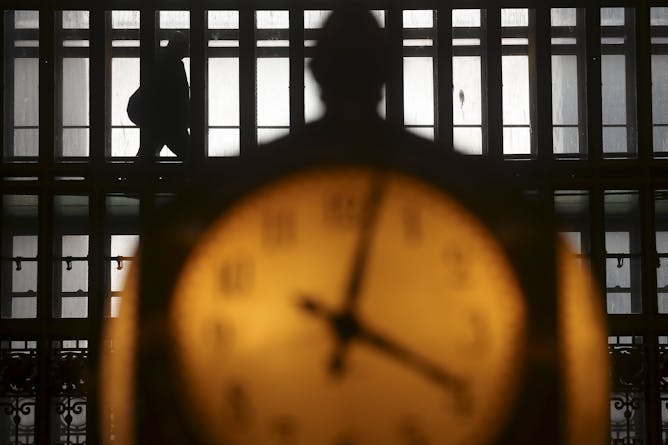 Part of a law that goes into effect in New York state on Aug. 14 allows victims more time sue in civil court. Epstein's victims can still go after his estate.
Environment + Energy
More than one-fifth of global warming emissions come from land use. Sustainable farming can make soil healthier and better able to soak up carbon, while saving energy and boosting food production.

The Trump administration is proposing changes to enforcement of the Endangered Species Act that conservationists say would reduce protection for some of America's most threatened wildlife.
Politics + Society
Conservative Alejandro Giammattei beat former first lady Sandra Torres with 60% of the vote. But turnout was the lowest in Guatemala's modern history, in apparent protest of both candidates.
Health + Medicine
Millions of people struggle with falling asleep. A review of thousands of studies shows a possibly simple solution: a warm bath.
Science + Technology
Climate change threatens the water supply of nations around the world. But it's difficult to measure whether a region has sufficient water to satisfy the people who live there. Could satellites help?
Arts + Culture
Scholars researched whether bestowing awards on volunteers who pitch in with the Boy Scouts made a difference. The answer seems to depend on whether the recognition is expected or not.
From our international editions
A survey of New Zealanders' attitudes towards religious groups, taken after the Christchurch mosque shootings, shows they trust Buddhists most and Evangelicals least.

Recommended salt intake levels should be lowered further, despite previous contradictory research.

Genetic analysis shows that urban rats prefer to stay near their relatives; however, some of them migrate. Knowing this could help with pest control efforts.