Editor's note
Puerto Rico and the devastation caused to the island by Hurricane Maria have been a major focus for The Conversation authors and editors this year. In a particularly moving dispatch, filed in chunks over WhatsApp because of power outages, University of Puerto Rico librarian Evelyn Milagros Rodriguez wrote a firsthand account of what it was like to live through one of the worst Caribbean storms on record.
Three months later, as Puerto Ricans continue to contend with Maria's aftermath, it seems only fitting to lead our special holiday newsletter with a description, also written by Rodriguez, of how the island is preparing for Christmas. "Tragedy," she writes, "unites us all right now. … Celebrating the holidays this year means feeling, if only for a moment, normal. It's a sign of survival."
The Conversation US newsroom is now closed until Jan. 2. But we will still be sending you plenty of good reading over the holiday break. Look out tomorrow for the announcement of what you, our readers, voted the most impactful stories of the year. And next week our editors will be highlighting the issues that exemplified 2017 for them and the articles that made sense of those issues – from the fierce debate over immigration policy to the dark side of our tech-heavy lives.
In the meantime, as we come to the end of a tumultuous year, all of us at The Conversation wish you a peaceful and joyful holiday season.
Maria Balinska

Editor and co-CEO
Top stories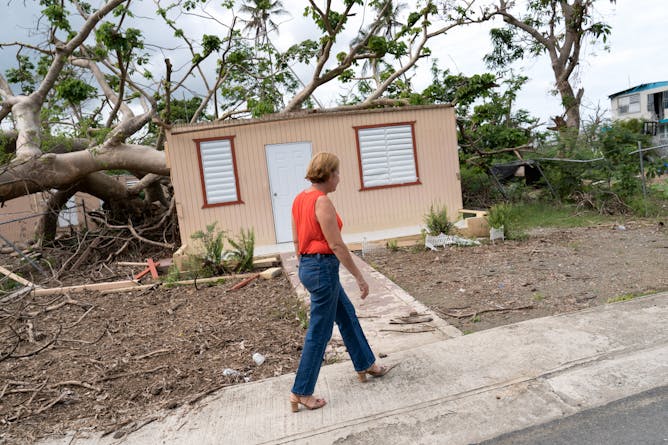 It's said Puerto Rico has the longest Christmas in the world, a noisy two-month celebration that goes through mid-January. Can the holidays still happen in the aftermath of Hurricane Maria? Leer en español.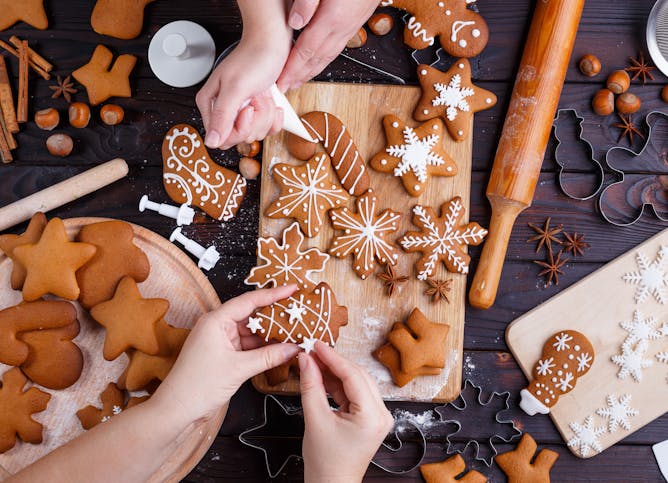 Holiday traditions – whether culinary, religious, decorative or musical – help families bond and individuals feel stable and content.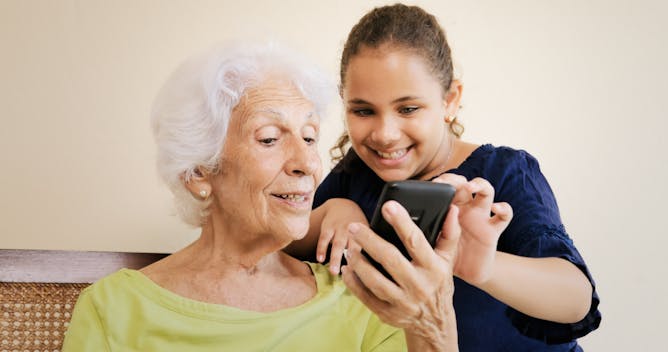 Older relatives often object to younger people using their smartphones and tablets during family gatherings. But digital devices can connect distant relatives year-round.
Ethics + Religion
| | | |
| --- | --- | --- |
| Family is not a clearly defined structure in the story: It isn't biological or reflective of some 'norm.' It is instead a choice to stick together, come what may. | | For the African-American community, Kwanzaa is not just any "black holiday. " It is a recognition that knowledge of black history is worthwhile. |
| Hanukkah was instituted in 164 BC to celebrate military victory, but the meaning has changed over time with the circumstances of the Jewish people. | | Ritual feasting emerged around the time humans were beginning to farm. It came to play an important role in societal bonding, much as it does today. |
Economy + Business
| | | |
| --- | --- | --- |
| Santa reportedly rewards children who behave with more presents than their naughty peers. The data suggest the real world isn't as clear-cut. | | Sadly, people sometimes deliberately give bad presents. |
Arts + Culture
| | | |
| --- | --- | --- |
| The ritual might seem strange, but a sociologist spent eight years studying it – and found that there really is a therapeutic benefit. | | Home can be a slippery concept. But psychologists have long understood that it plays a huge role in self-identity and emotional well-being. |
Education
| | |
| --- | --- |
| A researcher warns that the sugary treats of the holiday season can set the stage for children's long-term health and academic success if left unchecked. | |
Environment + Energy
| | | |
| --- | --- | --- |
| How do foods break into new niches and global markets? US cranberry growers, saddled with large surpluses and working to boost demand for their product, could take a lesson from soybeans. | | The global mushroom industry is worth $35 billion yearly and growing. But mushrooms and other fungi play important ecological roles that scientists are still learning about – and some may be endangered. |
Health + Medicine
| | | |
| --- | --- | --- |
| Have you ever felt more like singing the blues during the holidays than "Deck the Halls"? You're not alone. Two psychiatrists explain why people feel blue during this time and share tips for how to take care. | | Just as facts are stubborn, myths in the era of social media are also proving to be as well. And, that can be harmful, particularly when it comes to the media reporting on holiday suicides. Here's why. |
From holiday seasons past
| | | |
| --- | --- | --- |
| Through the Nazification of Christmas, the regime was able to gain the support of ordinary Germans. | | The wise men were likely accomplished Greek astrologers, watching the stars for signs of a king's birth. Technical terms used in the Bible's description point to a real astronomical event. |