Editor's note
What's the point of education today? In his essay on education through the ages, education philosopher Luke Zaphir writes that climate change and other crises are confronting us to fundamentally alter the way we live.
Today, he writes, education has a dynamic purpose: to develop the ""personhood of children, as well as their capability to engage as citizens"".
Over the next 12 months, here on the education desk we're asking the big questions. Do we educate to help people get jobs, or is it about creating engaged citizens? And how do we ensure equal access for everyone, regardless of advantage? For us, this means exploring how education is changing, what a good education means and how technology has disrupted the jobs market.
At The Conversation, we report education stories differently – but we can only do that with your help. Your tax deductible donation makes our coverage possible. Please donate today.
Sasha Petrova

Section Editor: Education
Top story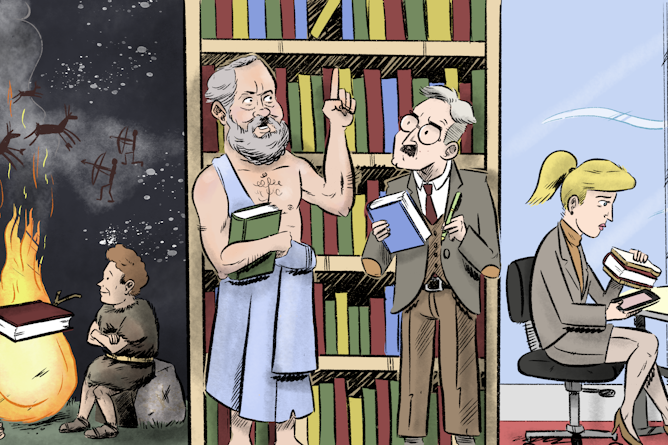 The Ancient Greeks modelled a form of education that, in variants, has endured for centuries. But with climate change and globalisation, the world has changed, and the role of education with it.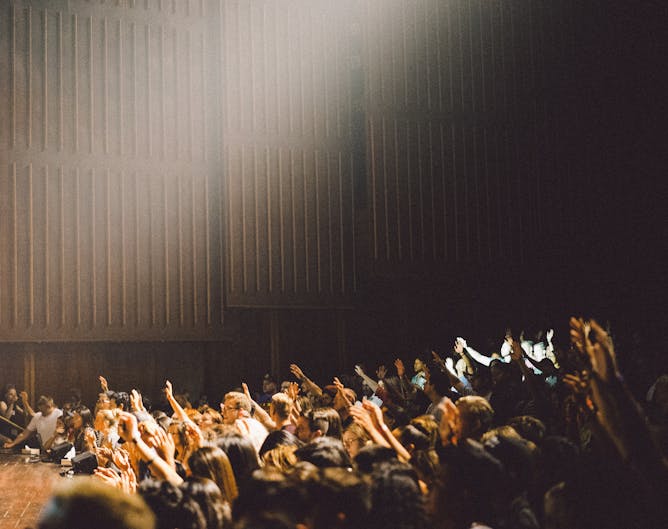 A recent Productivity Commission report showed the demand driven system of university funding didn't increase participation rates for Indigenous students. But our analysis actually shows the opposite.
Politics + Society
Ideally, Australia would introduce constitutional protections for media freedom. But, in the meantime, four laws need urgent reform to better balance those freedoms with national security.

Barracking has been a colourful and controversial part of Australian Rules football since the game's inception. Now, the AFL is trying to maintain order – and fans are irate.
Environment + Energy
The federal government claims that Australia's rising emissions are offset by savings around the globe when Australian gas exports replace other fossil fuels. But the numbers don't stack up like that.

Sydney's affluent eastern suburbs have raw and untreated sewage from 3,500 people discharged directly into the Tasman Sea.
Business + Economy
There's nothing unusual about quantitative easing. Our biggest mistake would be to be to wait.

Energy companies and other retailers bamboozle us with options to increase their profits. Here's how the behavioural phenomenon of choice overload works.

Finding a place to eat in a new city can be daunting. Economics and big data have a few tips to find the right place.
Arts + Culture
Netflix may be inching closer to becoming a "local" media company, with an increased presence in our small but profitable national market. Will this lead to more locally-made content?

As we face a growing tide of unregulated hate speech, the media is crucial in normalising diversity. Yet progress here has been slow. Even the ABC has failed to meet some of its own targets for hiring a diversity of employees.
Health + Medicine
People with fibromyalgia live with chronic pain all over their body. And not all treatments work for everyone.

As the Aged Care Royal Commission shifts its focus to aged care for Indigenous Australians, access isn't the only challenge. Often problems arise when services don't accommodate their cultural needs.
Cities
Regulations that are meant to protect residents from building failures and fires have been found wanting. All governments must take responsibility for fixing the defective regime they created.

A lack of convenient public transport is one of the main disadvantages of life in the outer suburbs. Driverless vehicles, by halving the cost of bus services, are ready to fill the gap.
Science + Technology
Conspiracy theories help sports fans make sense of unexpected events – like when a whole rugby team becomes sick before a world cup final, or the retirement of Michael Jordan from basketball.

In just three decades we've gone from a very limited internet connection in Australia to now sharing our lives online.
Featured jobs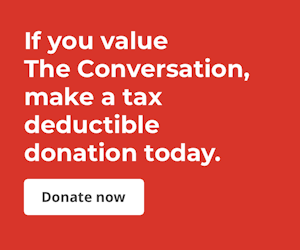 Featured events