Limited access to formal banks as well as nomadic lifestyles have contributed to a huge uptake in mobile money in Somalia. It's more widely used than cash. But there are dangers, particularly given that operators aren't tightly regulated. In an interview with Victor Owour, mobile money expert Tim Kelly explains why mobile money has become ubiquitous in the country, and why a lack of regulation makes the system fragile and fragmented.
Speculation is mounting of possible military intervention in Venezuela to topple the country's president Nicolás Maduro. This follows rising tension in the region following neighbouring Colombia's alignment with US foreign policy. Louis Monroy-Santander writes that the US has often used indirect means to influence events in South America, using allied forces and governments in the region.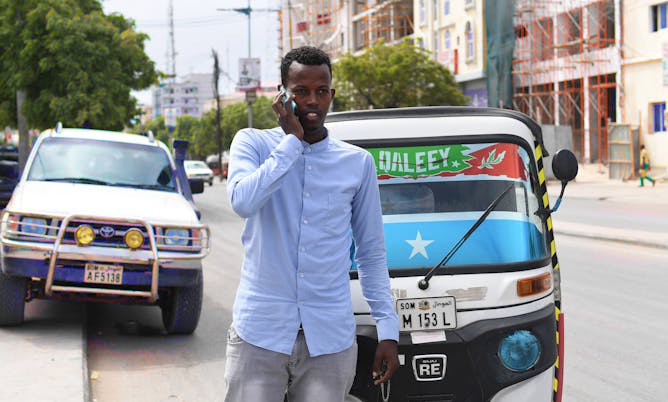 Mobile money transfers have become the norm in Somalia. Transactions total as much as $2.7bn a month.

Colombia's new president Ivan Duque has some big issues in his inbox.
Science + Technology
| | | |
| --- | --- | --- |
| The 'oldest known nova' (a star explosion) in the sky was actually not a nova, astronomers show. | | The new film is a down-to-Earth portrayal of astronaut Neil Armstrong and our complex relationship with the Moon. |
Health + Medicine
| | | |
| --- | --- | --- |
| Noncommunicable diseases are a growing problem in Africa. Among women, heart disease is a particular concern. Medication to treat it can interfere with pregnancy, making women undesirable partners. | | The results of stigma can be deeply damaging – we all need to show greater sensitivity. |