Editor's note
Big technology companies like Apple and Google are working hard to develop self-driving cars. But the reason isn't necessarily to make human passengers safer or more relaxed. Jack Barkenbus, a Vanderbilt scholar of connections between society and technology, observes a much more direct financial incentive at play.
Just a few weeks ago, runners in North Carolina participated in "Gerrymander 5k", a race around the strange and twisty boundaries of their local voting district. Bizarre district shapes are often considered a tell-tale sign of partisan gerrymandering. But a new mathematical analysis from Ohio State suggests that those bizarre shapes are sometimes the only way to divide up districts fairly.
And on World AIDS Day, Case Western Reserve University scholar Allison Webel notes that more and more people in the U.S. are living with AIDS as a chronic condition rather than dying from it within a matter of months, as was often the case only three decades ago. This good news, however, brings its own set of problems: how to age with AIDS. "While people with HIV are living longer, they are also living with unique challenges regarding how to age well," writes Webel.
Jeff Inglis

Science + Technology Editor
Top stories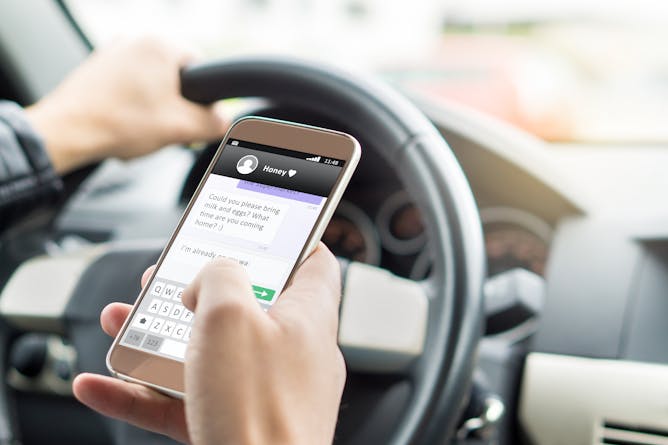 Why do tech companies care so much about self-driving cars? If drivers no longer need to pay attention to the road, they can use their mobile devices even more.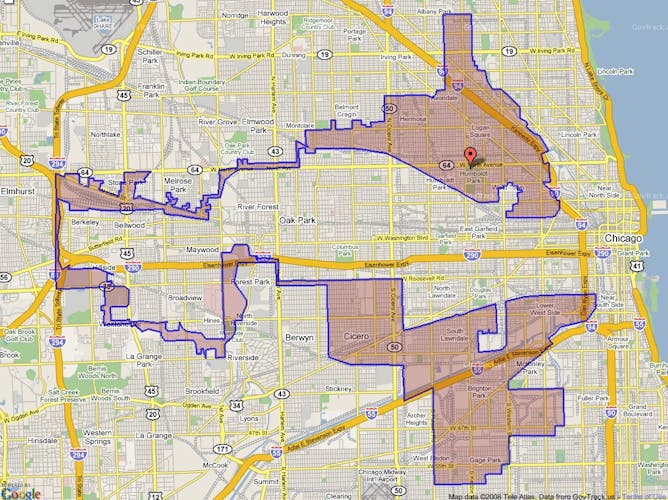 Gerrymandered districts are under fire across the US. But a weird district shape isn't necessarily a bad one.
HIV has no boundaries. Men and women in almost every country are affected. Yet strides have been made, so much so that many are able to think of living with AIDS rather than dying from it.
Science + Technology
By figuring out fission, physicists were able to split uranium atoms and release massive amounts of energy. This Manhattan Project work paved the way both for atomic bombs and nuclear power reactors.
Politics + Society
A huge majority of Americans support equal rights for women. Is now the right time to get an amendment passed?
Health + Medicine
Attention is being placed on sexual harassment and assault in the workplace, but sexual assault occurs in intimate relationships, too. Often, the causes are the same – a desire for power.
Environment + Energy
Scientists and government agencies have been studying biofuel production from algae for years. Research points toward a more affordable and efficient production process that recycles water.
Arts + Culture
Desperate to achieve fame by any means necessary, Manson was ahead of his time: Today, the delirious pursuit of fame has gone mainstream.
Ethics + Religion
The Baha'i faith originated in Iran and today has 100,000 communities across the globe, including the United States. Here is their history.
World AIDS Day
Three new HIV vaccine concepts which rely on high-tech designer proteins are being trialled to see if they can stop the virus.

To get an effective vaccine for HIV/AIDS, scientists need to understand exactly how the virus works and immune system responds to it. African scientists have come one step closer.

Stigma stops people from getting tested for HIV, and staying on their treatment. Unless it's addressed, the AIDS epidemic will persist.