A Chinese paramilitary build up across the bridge in Shenzhen has raised alarm bells around the world. What is Beijing going to do now? Security researcher Adam Ni at Macquarie University predicts that things are going to come to a head very soon.
It's been more than eight years since the NATO-led military intervention in Libya. But the country is no closer to peace, and migrants detained in reception centres near the capital Tripoli are being killed in airstrikes. For Michael Neu and Robin Dunford, the situation in Libya is a strong argument against military humanitarian intervention by the international community.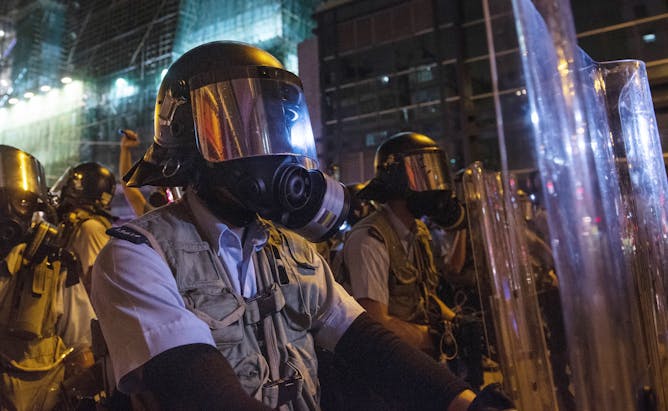 The Chinese government has a multi-pronged approach to quell the protests –building support among business elites, putting pressure on companies and ramping up its misinformation campaigns.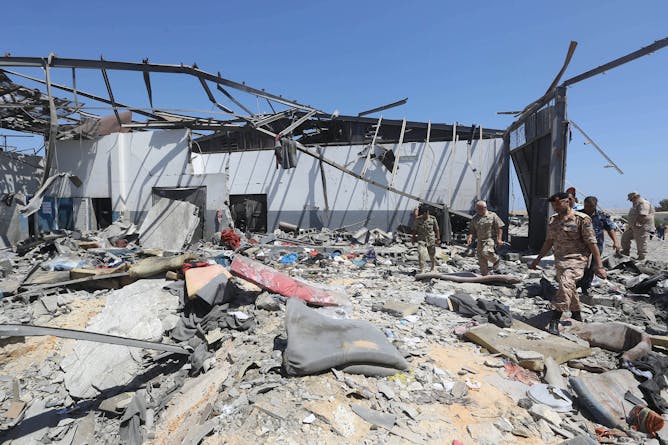 The NATO-led military intervention in Libya has just fuelled more violence.
Science + Technology
| | | |
| --- | --- | --- |
| We could one day adapt to eating the flesh of our own kind - but not until our lives depend on it. | | Facebook and Neuralink are developing interfaces to link our brains to computers, with serious ethical issues. |
Politics + Society
| | | |
| --- | --- | --- |
| Daphne Caruana Galizia was investigating several corruption scandals when she was murdered in 2017. The government continues to avoid serious investigations into the allegations. | | Canada is playing a role in the life-and-death struggle for migrant justice in the United States -- from our foreign economic policies to the actions of our mining companies and domestic asylum laws. |
Arts + Culture
| | | |
| --- | --- | --- |
| Around the world and throughout history, we find remarkably similar constellations defined by disparate cultures, as well as strikingly similar narratives describing the relationships between them. | | From Cape Town to Kisumu and Greater Manchester, cities around the world are seeing the benefits of festivals that celebrate traditions and people. |