Months after a 2018 peace agreement between the two main protagonists, South Sudan's entire peace process remains stalled. Matthew Hauenstein and Madhav Joshi explain why the failure to create a unified army and to settle internal borders, have dimmed the prospect of peace. Moreover, despite international pressure, President Salva Kiir and opposition kingpin Riek Machar have been reluctant to meet in person.
And Sam Halvorsen looks ahead to Argentina's general election on October 27.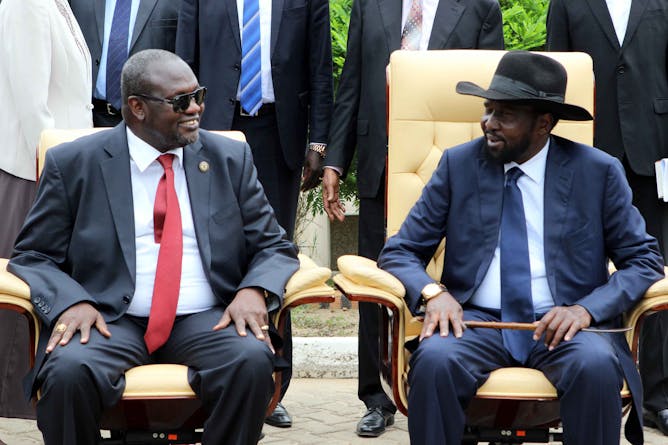 South Sudan has been in the business of building peace for years but is no closer to implementing the roadmap to peace than when it drafted the first agreement.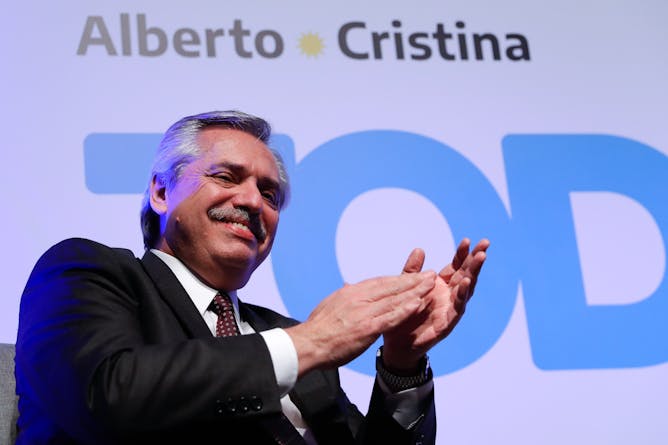 The leader of the centre-left Frente de Todos alliance won a surprise victory in primary elections in August.
Energy + Environment
| | | |
| --- | --- | --- |
| Fossil fuels are heating the atmosphere – but the fact that we're burning them may not be the only reason. | | In 1867, the US bought Alaska from Tsar Alexander II for a tidy sum of $7.2 million. Trump probably wouldn't be able to get that kind of bargain for Greenland. |
| Russia appears to have developed a revolutionary mini-reactor able to power a missile. | | It's unlikely that all species of bees will go extinct anytime soon – but current losses could still have a terrible impact on food supplies and ecosystems. |
Science + Technology
| | | |
| --- | --- | --- |
| The idea behind regenerative medicine is that the patient is both the donor and recipient of healthy tissue grown from stem cells. But sometimes the transplanted cells are rejected. Now we know why. | | Facebook and Neuralink are developing interfaces to link our brains to computers, with serious ethical issues. |
Health + Medicine
| | | |
| --- | --- | --- |
| High-income country experts and institutions are valued more than expertise in low- and middle-income countries. | | South Africa's planned NHI has no equivalent in any setting in the world. It's deeply flawed on a number of fronts. |