Editor's note
The sexual abuse and harassment scandals of 2017 felled many powerful men in Hollywood, Congress, Silicon Valley and elsewhere. Given how widespread workplace harassment is, what can be done to undo the system that has made it possible? The Time's Up initiative plans to pursue justice for victims and accountability for wrongdoers. To get to the root of the problem, however, lawmakers must address the serious flaws in how workplaces are regulated, writes Elizabeth Tippett, an associate professor of law at the University of Oregon.
With news that the number of colleges and universities with test-optional admissions has topped 1,000, Joseph Soares of Wake Forest University offers insights into why that milestone is a welcome one for students. Soares draws on his research to explain why college entrance exams favor wealthy white students and why they don't tell us more than high school grades about how well a student will fare in college.
A hundred years ago, a deadly flu swept around the world, killing an estimated 50 million people. Many know the "Spanish flu" as one of the biggest pandemics in history – but they may not realize that it didn't actually start in Spain. Richard Gunderman of Indiana University busts 10 myths about the famous virus of 1918.
Bryan Keogh

Economics + Business Editor
Top stories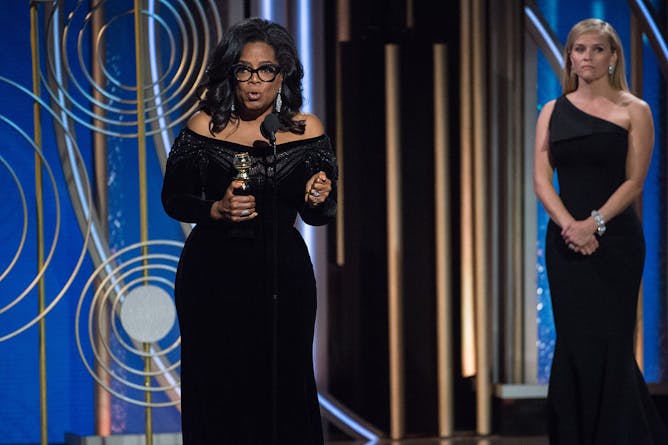 At the Golden Globes, Oprah Winfrey assured girls that the harassment scandals of 2017 will eventually lead to a brighter future. But deep workplace issues will have to be addressed first.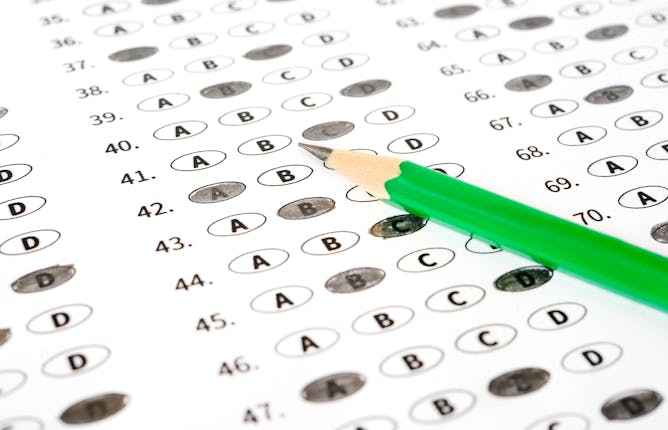 The number of colleges that have test-optional admissions policies has now surpassed 1,000. An admissions specialist explains why that milestone is a welcome one.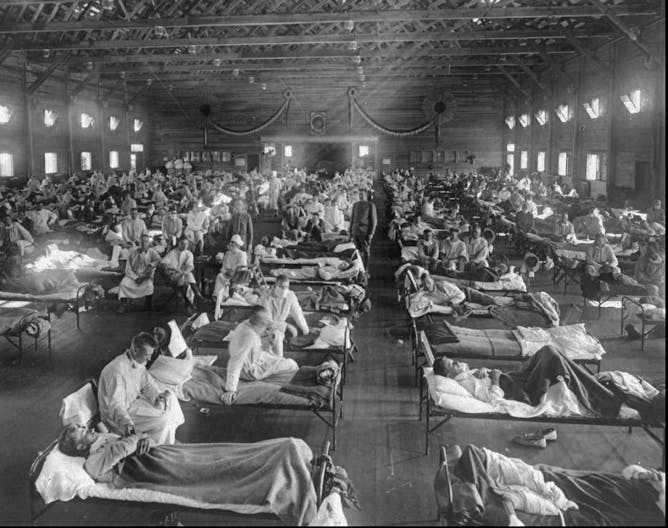 Don't believe these 10 common myths about the 1918 Spanish flu.
Arts + Culture
Throughout American history, being a black celebrity has been a political act in and of itself. When viewed through this lens, the transition into politics for someone like Winfrey is more natural.
Science + Technology
Letting cars drive themselves could save some people huge amounts of time. What might they do when they would have been driving?
Environment + Energy
Congress is moving to cut back the Endangered Species Act and give more power to states. But a recent study shows that state laws are weaker and states have few resources to protect species at risk.
Health + Medicine
In sexual harassment cases, schools and workplaces often harm those that they claim to protect. These tips can help them avoid those painful mistakes.
Trending on site
California megachurches played a significant role in how millions of people - Christian or not - understand Christianity.

Male Birds of Paradise have patches of super-black plumage that absorb 99.95 percent of light. New research identified their feathers' microscopic structures that make them look so very dark.

There are more robots than ever in the operating room – but that's led to fewer opportunities for surgical trainees. Now, some new doctors are teaching themselves in secret.