Editor's note
Few cases have aroused the kind of outrage as that of the Tamil asylum seekers who have been living in Biloela, Queensland, and are now being housed on Christmas Island as their lawyers make a final attempt to prevent their deportation to Sri Lanka.
As Michelle Grattan writes, the family has found supporters in unexpected places - shock jock Alan Jones, for example, and former Deputy Prime Minister Barnaby Joyce, have added their voices to the many who have campaigned or protested on behalf of the family of four.
Such is the pressure on the government that it has unfurled all of its aggressive techniques in dealing with situations like these: dismiss and demonise critics, dip into history to blame your political opponents, drop an alarming news story with The Australian. And the upshot, Grattan says, is that even though the government may have legal right on its side, using this family to make a point looks very distasteful indeed.
Amanda Dunn

Section Editor: Politics + Society
Top story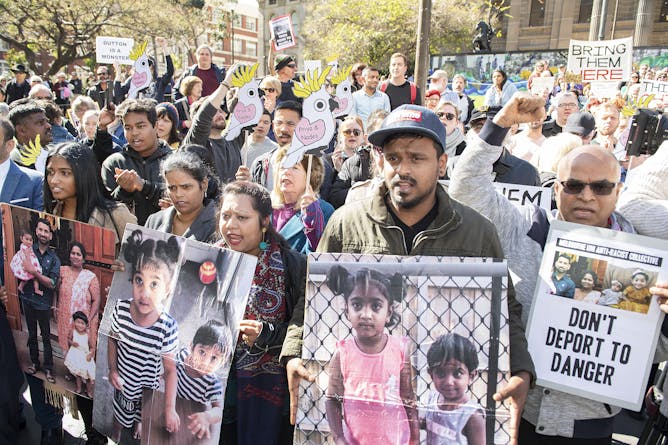 As the Sri Lankan Tamil family from Biloela prepares to learn their fate tomorrow, Scott Morrison and Peter Dutton can't avoid looking threadbare in terms of humanity.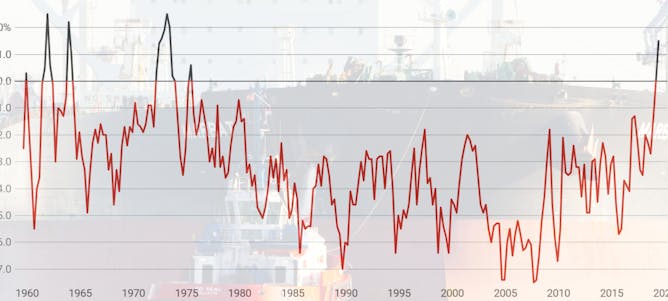 Australia is becoming more like the United States. Increasingly, we invest overseas. Our domestic economy is weak.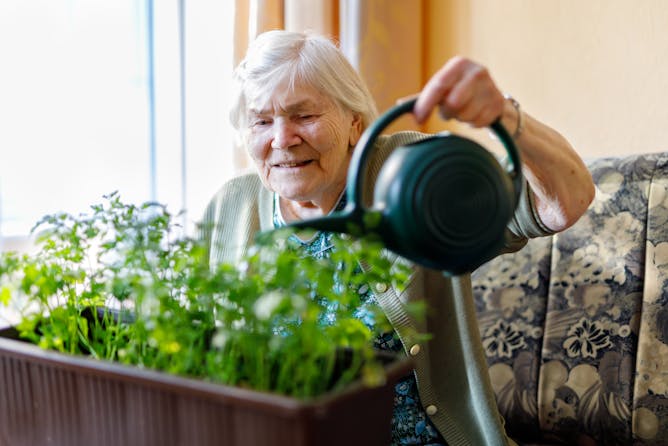 The rate of people living to their 90s has grown by 67% in the past decade, much higher than any other senior age group.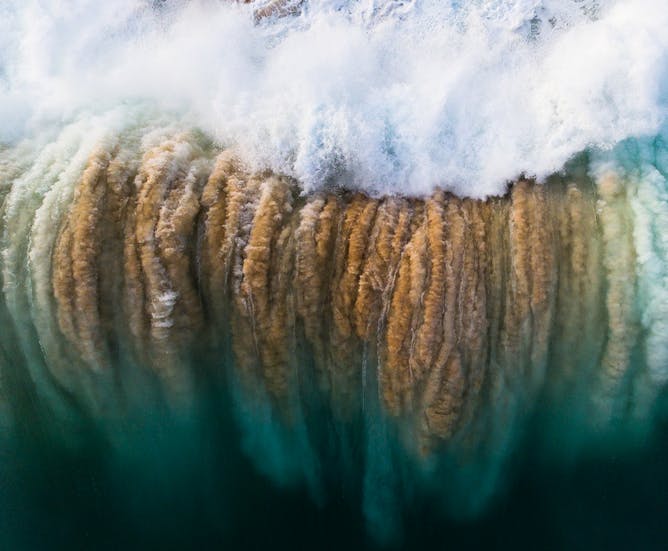 The cycles of life, in their fierce glory, are reflected in a stunning exhibition of nature photography.
Health + Medicine
Episodes of reported PFAS contamination are never far from the news. Here's a run-down of what PFAS is, and why we have little reason to worry about its potential effects on our health.

A study published recently in The Lancet indicated menopausal hormone therapy is associated with an increased risk of breast cancer. How can we interpret the results?
Environment + Energy
All plants take up carbon dioxide when they grow, but when they are harvested or cut down, they release the greenhouse gas back into the atmosphere.

Australia is one of the sunniest and windiest countries on the planet, but emissions are still rising. How do you justify that?
Science + Technology
Since the feudal ages, fences have become a symbol of separation and ownership. Now, sensors and technology allow for a system of pooling resources which is not only sustainable but also productive.
Politics + Society
The land occupation at Ihumātao, near Auckland's airport, is reviving forms of protest common in the 1970s, now enhanced by new media and led by a new generation of Māorikeen to see grievances addressed.

Governments impose harsh restrictions to the freedom of sex offenders after their sentence. But there's no evidence to support that 'doing more of the same' improves community safety.
Arts + Culture
Avalanche: A Love Story, is a play based on the author's memoir detailing the anguish of her six unsuccessful attempts at IVF. It depicts doctors who prey upon an ageing woman's despair and the stigma attached to 'failed' mothers.
Featured jobs
Featured events