Editor's note
Questions are swirling about the fate of Special Counsel Robert Mueller and the rule of law. If President Trump fires Mueller, is that obstruction of justice?
A scholar of philosophical literature, Klaus Mladek, says what Americans should really be asking is – what is justice, anyway? In these divisive political times, a foundational concept has gotten away from us, he writes. Getting back to a common understanding of justice might be as simple as unplugging and thinking for yourself.
Another controversial topic for the Trump administration is immigration. Its latest plan involves overturning a rule passed by his predecessor that allowed spouses of highly skilled foreign workers to obtain jobs in the U.S. Beyond the negative economic considerations, the proposal would also disproportionately harm women, writes Amy Bhatt, an associate professor of gender and women's studies at the University of Maryland, Baltimore County.
Worried about navigating relationships with your loved ones during the holidays? Economist and Dean of the MSU College of Social Science, Rachel Croson, shares practical tips for happy holidays gleaned from the academic study of negotiations. "The most important insight," she says, "is that negotiation does not have to be win-lose. It can be win-win."
Danielle Douez

Associate Editor, Politics + Society
Top stories
America's understanding of justice may be compromised, which is a more fundamental issue than enforcing the law.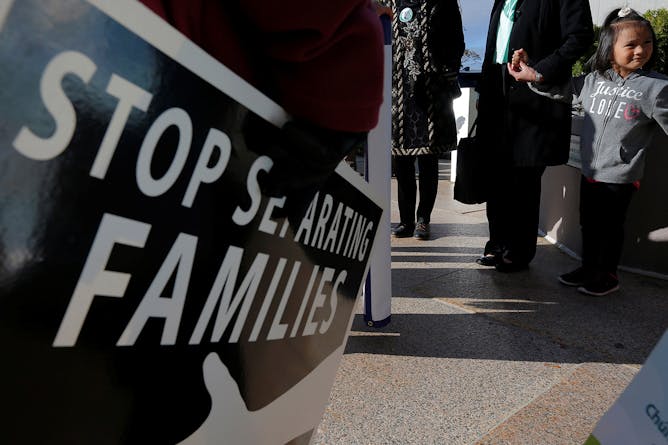 A scholar explains why the president's plan to overturn his predecessor's rule would be a big mistake and disproportionately harm women.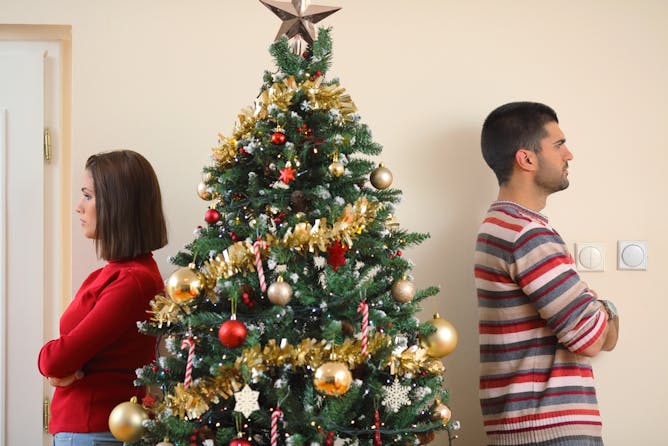 A scholar applies lessons from her research to negotiate with her spouse better and have an 'awesome holiday.' Here's how you can too – and make your family life happier overall.
Arts + Culture
A majority of white Americans now believe that white people experience racial discrimination, and memes like #ItsOkayToBeWhite are only fanning the flames.
Science + Technology
Sociologists know what conditions make it more likely a mass delusion will take hold and spread through a group – whether adherence to a fashion fad or belief in a doomsday cult.
Economy + Business
The oil giant is bowing to pressure exerted by shareholders and the authorities as it tries to catch up with its competitors.
Environment + Energy
By 2050, climate change impacts such as storms and drought could displace up to 300 million people worldwide. Nations should recognize 'climate migrants' and make plans for aiding and resettling them.
Ethics + Religion
In his new book, Philip Pullman, once again tackles religion as an oppressive institution. On another level, he continues the quest for explaining human consciousness.
Health + Medicine
We all know the holidays can be stressful, but we may not realize that we often continue the cycle. Here's how to let things go and enjoy the holidays instead of dreading them.
From our international editions