Editor's note
The value of endowments at U.S. colleges and universities has swelled in recent years: to $547 billion in 2016. Schools like Harvard, Yale and the University of Texas use these billions of dollars in income to help pay for salaries, scholarships and other expenses. Now Republicans want to slap a tax on some of those earnings to help pay for their $1.5 trillion tax cut. But since only a few elite schools would be subject to the tax under the GOP proposal, is it fair or just punitive? Ohio State economist Jay Zagorsky considers the question.
In an unusually heated race, yesterday Virginians elected Democrat Ralph Northam as governor. He won handily, with a nine-point lead, but you wouldn't have expected that based on the state's newspaper endorsements: Nearly every editorial board in the state threw its weight behind Republican Ed Gillespie. Journalism professor Jeff South thinks it's time for the media to stop telling people how to vote.
And on the 50th anniversary of Rolling Stone, Peter Richardson tells the story of another iconic San Francisco magazine, Ramparts, whose "rebellious spirit, flair for publicity and professional design would all leave their mark on" Rolling Stone.
Bryan Keogh

Economics + Business Editor
Top stories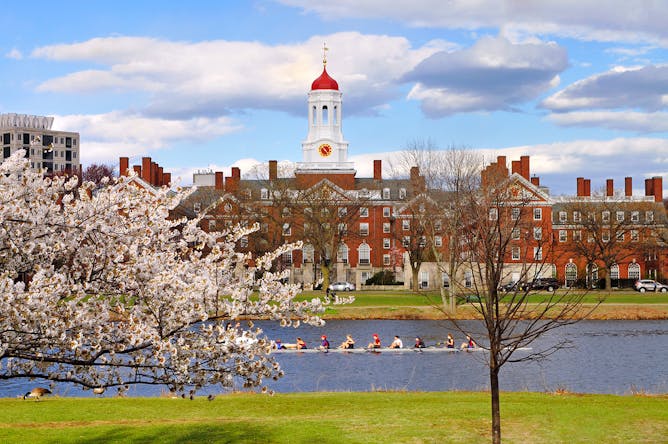 Colleges and universities boast US$547 billion in endowment assets, yet only a handful of elite schools would be taxed under the proposal.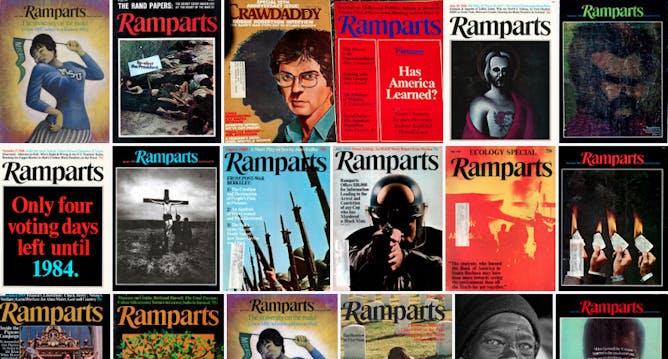 Ramparts started as a Catholic literary magazine. But when Warren Hinckle took the helm, he developed a layout, voice and rebellious spirit that Rolling Stone would go on to mimic.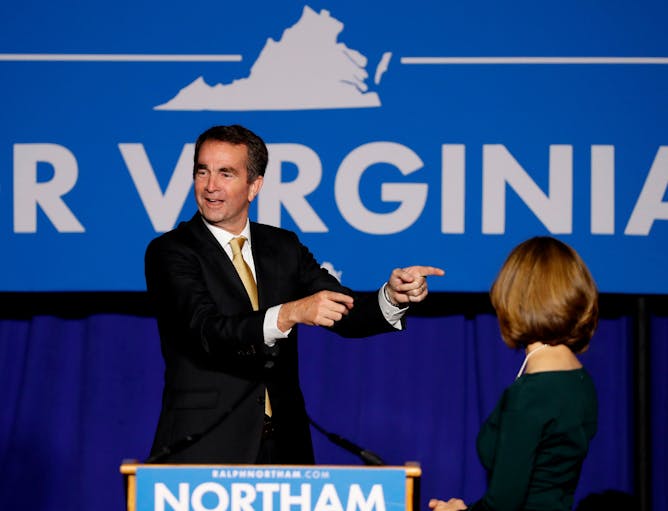 It's time for newspapers to stop telling their dwindling number of subscribers how to vote.
Environment + Energy
On Nov. 2 the White House posted a detailed climate science report without comment. The Trump administration is unlikely to heed it, but it could boost state, local and private sector action.
Politics + Society
Data show the vast majority of people killed by gun violence are black, and live in urban areas.

Mexico's 2018 presidential race hasn't even begun, but it's already a nail-biter, featuring two women, a left-wing firebrand, party defections, strange bedfellows and no small dose of scandal.
Ethics + Religion
In the early 1900s, a group of Protestants in the US attempted a reunion of Christianity. They failed, of course, but they prompted a new dialogue.
Science + Technology
The technologies change, but the challenge remains the same: How can a digital system authenticate an analog human's identity?
Trending on site
In our institutions of higher education and our research labs, scholars first produce, then buy back, their own content. With the costs rising and access restricted, something's got to give.

Two hurricanes in Puerto Rico's past fundamentally transformed the island's economy and politics. Maria will be the third, says a historian.

With a year before Election Day 2018, election integrity depends on ensuring fairness and access for American voters. Foreign tampering is a real but less serious concern.