Editor's note
Literary critics once scoffed at the idea of a 'gothic' tradition in Australia - we lacked the genre's crumbling castles and wild moors, after all. Yet as Emma Doolan writes, Australian writers and artists have made the genre their own, exploring the dark side of the Australian experience.
Take Picnic at Hanging Rock, the Mad Max films and Nick Cave and Kylie's duet Where the Wild Roses Grow, to name a few examples - these works all belong to an Australian Gothic tradition that took root alongside colonisation.
Rosanna Hunt

Deputy Editor: Arts + Culture
Top story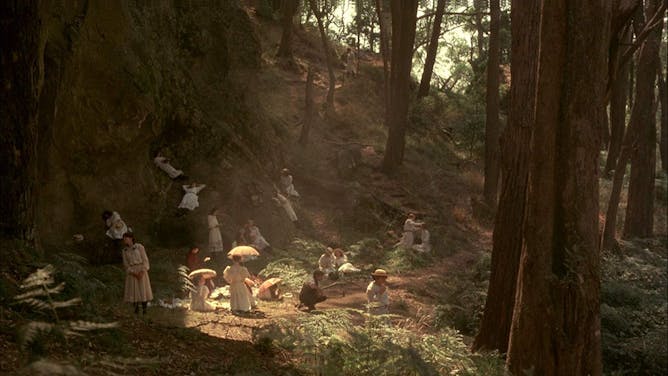 Gothic texts are not all bloodsucking vampires and howling werewolves. An Australian Gothic tradition took root alongside colonisation, influencing writers from Marcus Clarke to Alexis Wright.

50 years after Apollo 11, a new exhibition considers artistic responses to our celestial neighbour. As we retreat from human space exploration, our relationship to the moon has become virtual.
Business + Economy
Philip Lowe is on the cusp of permanently changing Australia. He stands a good chance of being one of the best governors since the first, who ushered in the goal of full employment.

The Conversation's distinguished panel predicts unusually weak growth, dismal spending, no improvement in either unemployment or wage growth, and an increased chance of recession.
Politics + Society
A parliamentary inquiry into press freedom is merely a public relations exercise designed to buy time until the public anger over last month's police raids dies down.

China's naval strategy has been to prevent America from ever projecting its power by sea in the Asia-Pacific region again. Now that it's worked, the region needs to take notice.
Health + Medicine
Smoking-related cardiovascular disease like heart attack and stroke results in 11,400 people being sent to hospital and 6,400 people dying in Australia each year, new research shows.

Women who have had gestational diabetes during pregnancy are at higher risk of developing type 2 diabetes. But regular checks, a healthy diet and exercise are can help to manage this risk.
Science + Technology
In VR you can explore the world from a different point of view. And studies have shown that experiencing new perspectives in the virtual world can alter your behaviour in real life.

Instead of worrying that emoji is replacing competent language use, we can celebrate that emoji are creating a richer form of online communication that returns the features of gesture to language.
Cities
From Apple Music to Netflix, subscription services are on the rise. It's time transport followed suit.

The digital overlays of Pokémon Go reinvented Sofia's everyday experiences of mundane spaces. And she became an outstandingly super-cool grandmother in the eyes of her grandson, Diego.
Environment + Energy
Greenland's ice made headlines in June, as warm weather made for unseasonably widespread melting. And though this summer is still unfolding, the human fingerprint on Greenland's ice can't be denied.

Vanuatu has banned them outright, while many Chinese families use just one every 24 hours. So why are Australians still sending millions of dirty nappies to landfill every single day?
Education
Bullying among siblings is more likely to occur when parental resources such as time, money, attention and affection are stretched too thin between siblings.

Free inquiry has always been a fraught business, from Eden to Facebook, but is a key component of any open society. It shouldn't be taken for granted.
Featured jobs
Featured events