Editor's note
After declining for 15 years, the number of people who don't have enough to eat – some 815 million people, or 11 percent of the global population – rose in 2016, according to a recent United Nations report. The main culprits were climate change and armed conflict, explains agriculture researcher Leah Samberg, who also spotlights a solution: providing more resources for small-scale farmers in rural areas.
Pundits differ on how to interpret Trump's approach to the Iranian nuclear deal. But Nancy Gallagher, director of the Center for International and Security Studies at the University of Maryland, shares public opinion data from on the ground in Iran that shows all of these interpretations "rest more on wishful thinking than a solid understanding of politics in Iran."
And computer scientist Seth Copen Goldstein looks at the idea behind a forthcoming congressional proposal to combat "fake news" – based on lessons dating back to the presidential campaign of 1840.
Jennifer Weeks

Editor, Environment and Energy
Top stories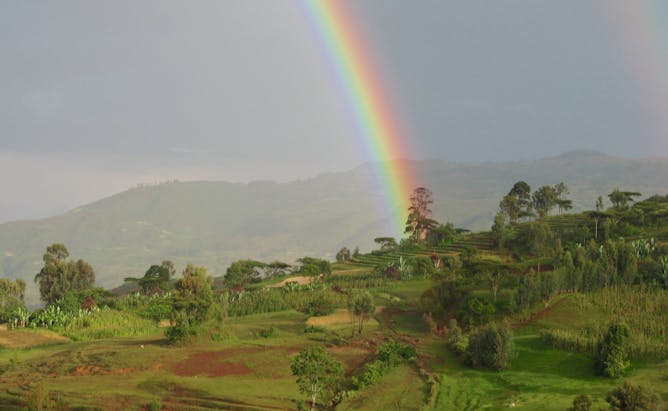 According to the UN, world hunger is rising for the first time in 15 years. The answer is not only growing more food, but also buffering small-scale farmers against climate change and armed conflicts.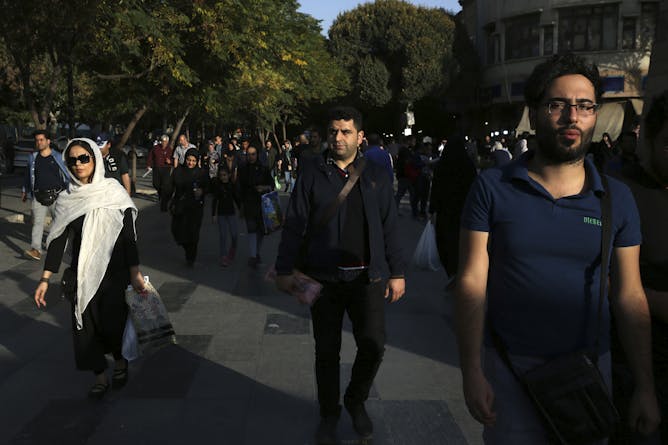 Surveys of Iranian public opinion from the University of Maryland suggests that Trump's strategy on the nuclear deal – no matter how you interpret it – is based on wishful thinking.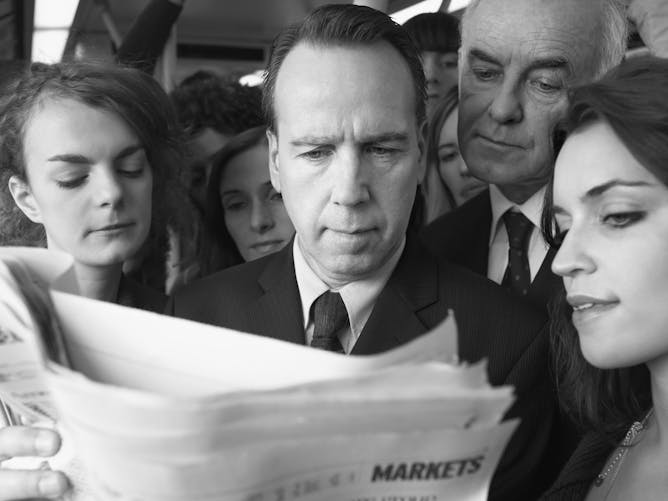 Micro-targeted online advertising has destroyed how Americans share experiences and a common knowledge base. The fix for this societal and political problem is as simple now as it was in 1840.
Arts + Culture
TV commercials continue to traffic in outmoded gender roles, relegating women to the home. A media scholar explains how these stereotypical portrayals can fuel workplace harassment by powerful men.

After decades of continuous growth, participation rates have started to decline. What does it mean for the future of the sport?
Politics + Society
In the 19th century, Russian intellectuals launched a search for historical evidence of their moral and military superiority. What they found drives what today some call "Russian aggression."
Economy + Business
Videos and other material from the '80s and '90s remind us that harassment isn't about sex so much as discrimination, inequality and power.
Health + Medicine
Dropping old, bad habits is hard, but starting new, good ones may not be so difficult. Or so a recent study suggests. Read how a simple sign at an airport made a difference.
Environment + Energy
Very few Atlantic hurricanes travel northwards like this.
Trending on site
The country's state-run media outlets have been quick to denounce any election meddling talk as anti-Russian hysteria. So what's behind the shift in tone?

A leading historian of constitutional thought says the contemporary Second Amendment debate is founded on serious misunderstandings.

In a system that's far better at identifying the best payers than finding the best players, the pipeline of talent gets choked out by costly tournament and team fees.