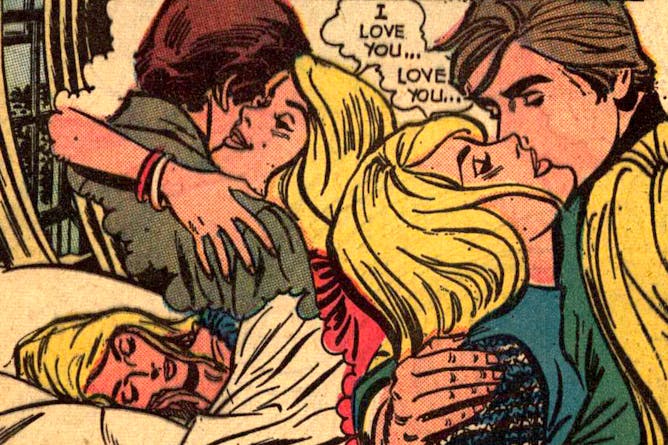 During the 'love glut,' roughly 1 in 5 of all comic books were romance comics, as publishers scrambled to appease readers' appetites for scandalous storylines.
Politics + Society
The Constitution provides Congress with plenty of tools to hold the White House to account. So what moves does the legislative branch have left?
Education
Will the White House plans to boost spending on career and technical education help today's teens land better jobs?
Economy + Business
States are increasingly turning to machine learning and algorithms to detect fraud in food stamps, Medicaid and other welfare programs – despite little evidence of actual fraud.
Health + Medicine
Assisted living facilities are one option for seniors. But finding clear and accurate information about them isn't easy.
Science + Technology
Previously undocumented, this tiny extra digit – called a "pseudothumb" – is a structure on each wrist made of bone and cartilage.
From our International Editions
Binge-watching is commonly seen as related to media content addiction. It usually occurs when an audience watches a series of episodes streamed through the one platform.

The resilient Mau Mau freedom fighters failed to maintain revolutionary action after independence.

Our research shows the Antarctic could be closer to a tipping point than previously thought.
Today's chart
Christopher Carpenter
Vanderbilt University

Gilbert Gonzales
Vanderbilt University