Editor's note
This week, we're heading to Queensland to meet some of Toowoomba's curious kids. As part of USQ's Astronomy Festival, I'll be fielding questions from a group of astronomy-obsessed children as part of our space-themed live event. Professor Jonti Horner, Dr Belinda Nicholson, PhD student Jake Clark, and Eminent Visiting Scholar, Dr Katarina Miljkovic will be answering questions from kids in the audience, and answering them in a way a child can understand. Think of it as a cross between Q&A and a Wiggles concert. Already we've had a few questions sent in, including this one from six-year-old Rain: why is the Sun orange when white stars are the hottest? Dr Belinda Nicholson did a fantastic job answering.
If you know anyone living in Queensland's Darling Downs who might be interested in this free event, please do send them this link. Registrations are required.
Molly Glassey

Digital Editor
Top story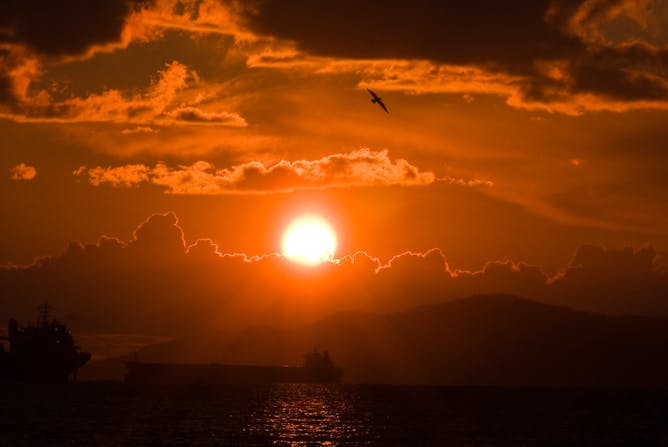 The very hottest stars actually glow blue.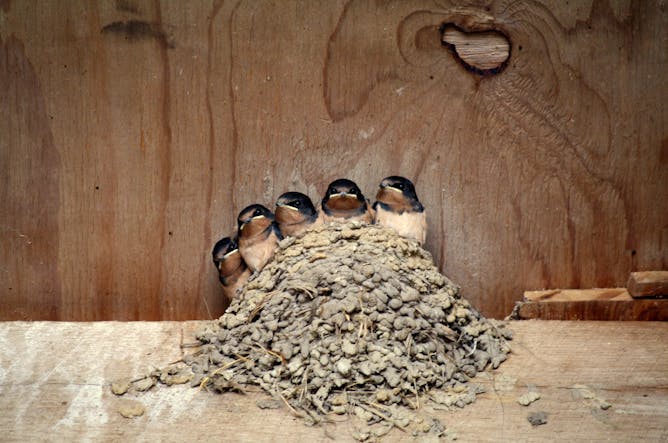 We need to understand what a swallow's nest is really for – and it is not mainly for sleeping.
Politics + Society
How does China go about winning back the hearts and minds of the world? Its obsession with control and misplaced soft power efforts are clearly not doing it any favours.

Ken Wyatt's promise of a referendum on constitutional recognition within three years marks a dramatic shift from the Turnbull government's rejection of the Uluru Statement of the Heart.
Education
What is cheating? Sometimes, teachers and academics disagree on exactly what constitutes academic misconduct, but getting someone to proofread your work is generally considered fine.

Collective punishments take some of the heavy lifting from the teacher and place it on the peers to impose social sanctions. But it's likely to make students disengaged, and misbehave more.
Health + Medicine
The flu vaccine is built on the strains expected to circulate in a given year. While the majority of strains circulating this year are matched in the vaccine, there's one strain we didn't predict.

If you're overlooking potential romantic partners because they're not who you envisioned as 'the one', it might be time to reassess your approach.
Science + Technology
In the future we might get sick of hearing people tell their stories about going to the Moon. Perhaps the Moon will just be like thinking about today's Antarctica – a remote but accessible place.

In order to reach younger audiences, social media apps must get past the gatekeepers of preteen online engagement: the parents.
Arts + Culture
Long before 70s hippies and hipster artisans, Australians were seeking solace by going back to the land. They ranged from anarchists to suffragists to Catholic agrarians.

Fifty years ago, on July 11, 1969, David Bowie released Space Oddity. With its adventurous orchestration, unsettling harmonics and melancholy narrative, the now classic song captured a moment.
Business + Economy
Billions of dollars have been spent on infrastructure schemes in the Murray Darlling Basin with no measurable improvement.

It's a good idea to deem income, but of late we've doing it badly.
Cities
Constructing buildings to rent, rather than sell, may fulfil important housing policy objectives – but it won't take off without tax reform.

Without a place to live it is nearly impossible to take care of your mental health needs.The upcoming Royal Commission should recognise the connection between stable housing and mental health.
Environment + Energy
Iran has announced it will breach the limits on uranium enrichment agreed under the 2015 nuclear deal, after the US turned its back on the agreement. What does that mean for Iran's nuclear program?

Fewer than 1,000 Siamese crocodiles exist, but can captive crocs survive again in the wild?
Featured jobs
Featured events