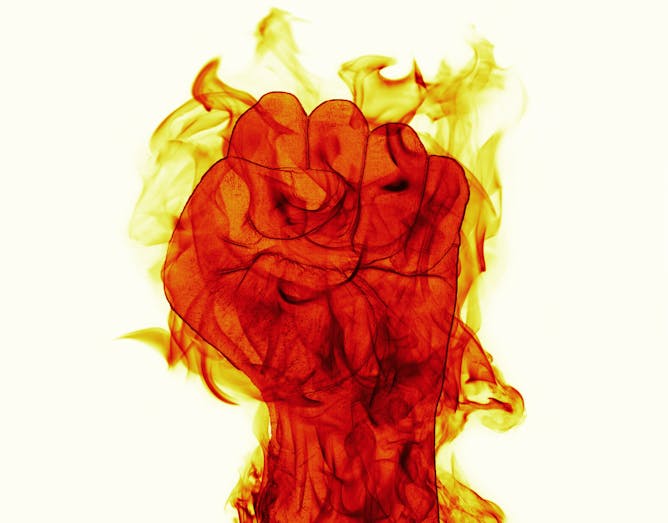 Some view a retreat from democracy and the escalating effects of climate change as an unfortunate coincidence. But a new study shows that the two trends may be more closely related than we think.
Science + Technology
Male lions are responsible for the movement of genes between prides. New research confirmed that the genes are traveling long distances – even though no one has been spotting the lions on the journey.
Economy + Business
There's no First Amendment in the workplace, which leaves worker activists at the whim of their employers.
Ethics + Religion
Rosh Hashana and Yom Kippur are quintessentially Jewish holidays, but an ethicist argues that their values that place emphasis on becoming better human beings transcend any one religion.
Politics + Society
The backlog in naturalization applications has ballooned to more than 700,000. Wait times have doubled in the last three years.

The US has historically asked for international support when brewing conflicts in the Middle East boiled over.
Most read on site
The odds are stacked against the striking workers at General Motors. A sociologist who's studied the decline of the US auto industry explains why.

Kindergarteners are under tremendous pressure – doing as many as 15 academic activities in a day, with a shorter recess time. What is the long-term impact?

Paleontologists created an evolutionary map of how croc body size changed over the last 200 million years – with some interesting implications for today's species.