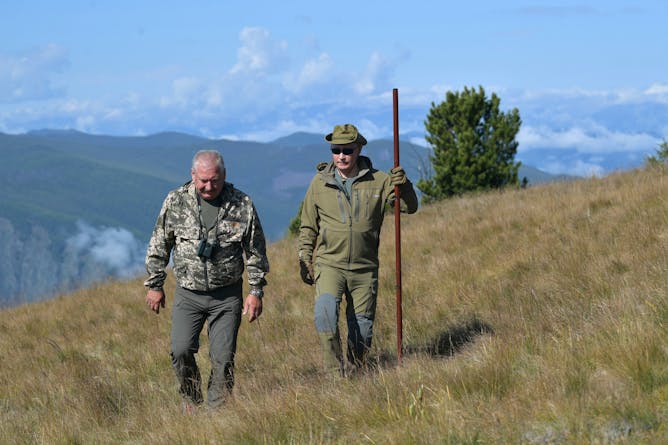 The pro-Kremlin Russian political and media establishment have grown increasingly skilled at spinning stories to highlight US political weaknesses.
Health + Medicine
Football participation among high schoolers continues to decline, as concern about brain injury increases. Could training without helmets make a difference?
Ethics + Religion
Following the sexual abuse scandals, there is a push to force the Catholic Church to compromise the confidentiality of the confessional. A Catholic scholar explains why confession is so important.

The statue of black Christ has a deep significance for the people of Panama. An object of deep devotion, it also serves as a reminder of colonialism.
Science + Technology
The 2019 Nobel Prize in Chemistry rewarded crucial advances in these small, powerful, easy to charge batteries.
Politics + Society
Progressives are leading in the presidential elections of Argentina, Uruguay and Bolivia, bucking the region's recent rightward trend. But there are lessons in the failures of leftists past.
Environment + Energy
Two scholars report on how conservation policies designed to protect reindeer are harming the nomadic Tsaatan people who rely on them.
Education
Most states have changed their rules in recent years to let computer science count as a required high school math or science class. A physics professor explains how that trend could set students back.
Most read on site
New research shows how attractive employees can rub some customers the wrong way.

An anthropologist works in American Samoa, taking advantage of the island's longstanding tattoo culture to tease out the effects tattoos have on the body's immune function.

The gunmaker's move to stop selling AR-15s to civilians is not a response to concerns about gun control. Instead it's a reflection of how prevalent the AR-15 and comparable weapons are in the US.