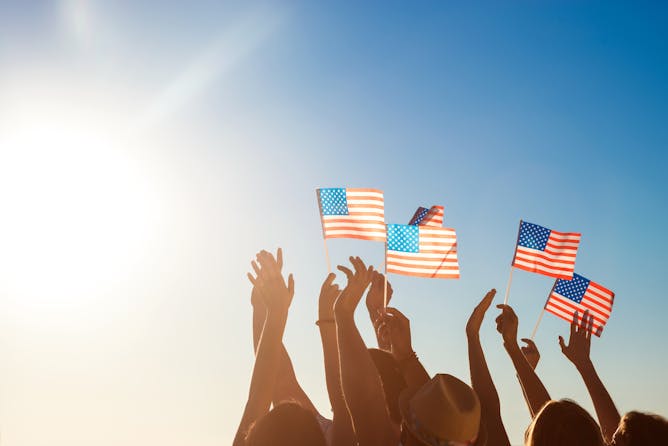 The number of old people will increase, while the proportion of white Americans will continue to fall.
Politics + Society
There's much more going on in the world than the Trump impeachment and Brexit. Here are five momentous global stories to track in 2020.
Economy + Business
Gym memberships spike as people make their New Year's resolutions – but very few people will actually use them past February.
Education
Education for those behind bars is gaining more attention. In these four articles, scholars take an up-close look at efforts to provide – and restrict – higher education in prison.
Environment + Energy
Cities and states are considering limits on single-family zoning, which experts say promotes sprawl and separation. But Americans aren't all headed for duplexes yet.
Health + Medicine
There are more effective ways to give the tuberculosis vaccine.

New Year's resolutions are often no more than good ideas that last a few weeks. Research suggests, however, that putting purpose behind your resolutions can make a big difference. Here's how.
Science + Technology
Trying a new exercise routine? Strapping on a new wearable monitor? An expert in human physiology explains the ins and outs of your heart rate and why it's a valuable number to understand.
Most read on site
Researchers know the basic biology of what happens to your system after a night of heavy drinking. Unfortunately, evidence-based cures for the common hangover are still at the investigation stage.

Forget being super self-critical and whipping yourself into shape. There are ways to set yourself up for success that are far kinder and work better.

About 24,000 square miles of Amazon rainforest have been deforested over the last decade.