Editor's note
I was a kid in primary school in 1983 when Australia elected a hugely charismatic leader with a big policy agenda - Bob Hawke. My dad, a fervent Labor supporter, had a t-shirt he wore proudly: it featured a cartoon of Hawke with his head on top of a beer can, shooting into the stratosphere, and the caption "Bob's a bottler!"
It's almost impossible to imagine that kind of fervour for a political leader these days. And that's because, as Michelle Grattan writes, not only were they different times but Hawke was a different leader. He wasn't perfect by any means, but he had enormous strengths and did more than any PM we've had in the past decade, and probably since he left.
Amanda Dunn

Section Editor: Politics + Society
Top story
What if Bob Hawke, hailed as a leader who actually 'got' environmental issues, had never been rolled by Paul Keating? Perhaps the climate policy wars would have turned out differently.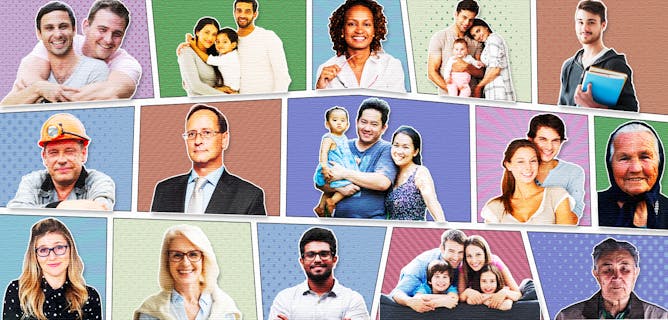 How much does your socio-demographic background such as income, type of work and where you were born affect who you vote for? Quite a lot.
Politics + Society
GetUp! has notched many political victories since launching in 2005. Now, independents and conservatives are trying to replicate its approach to grassroots political participation.

From doted-on child to Rhodes Scholar, ACTU president and ultimately prime minister, Robert James Lee Hawke had a significant impact on Australian life.
Environment + Energy
One thing I can tell you is that a snail's bottom is right over its head.

The entire Cocos (Keeling) Island group is a little more than twice the size of the Melbourne CBD. So it's hard to envision 414 million debris items washed up there.
Business + Economy
Online bookies can tap into the wisdom of the crowd better than pollsters.

Bob Hawke had a huge influence on Tim Harcourt deciding to become an economist. He looks back on a man who shaped a career, and a nation.

Most of all, Hawke will be remembered as a reformer — presiding over a set of economic reforms that modernised the Australian economy.
Arts + Culture
Often called the 'Olympic Games of art', the Venice Biennale's national pavilions are an outlier in a globalised world. This year's strongest works explore global issues like refugees and climate change.

Although not pitched as one, Avengers: Endgame is an environmental movie. But in reality, we need to face our fears and find solutions, rather than perpetuating the fantasy of regressing into the past.
Science + Technology
It's not only banner-waving activists who care about animal welfare, a recent government report found the majority of people surveyed have concerns and want reform.

In Australia, the next government will need to meet the challenge of refreshing the social licence between science, government and the many and diverse communities that make up our nation.
Health + Medicine
We often hear eating specific foods can help prevent disease. But these claims are best taken with a grain of salt (or tumeric). The benefits are likely only if we eat them in really huge quantities.

Interpreters are essential in providing ethical and high quality health care to Australia's culturally and linguistically diverse population.
Cities
A sense of place matters for people and communities. When a suburb is created from scratch, close attention needs to be paid to the cues from the landscape and meanings people attach to the area.

Australian cities have a glut of parking, even as politicians move to protect parking spaces or promise even more. There are better ways to keep congestion manageable and our cities liveable.
Featured jobs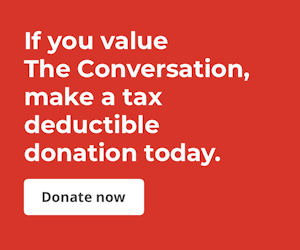 Featured events