Editor's note
Wikileaks co-founder Julian Assange was arrested this week by British police at the Ecuadorian embassy in London, where he had been claiming political asylum for almost seven years. Now Assange faces a range of criminal charges and extradition orders. International law expert Holly Cullen explains what could happen if the Swedish charges against Assange are revived. That would create a second extradition request, on top of the existing request from the US. Then it will be up to the UK to decide which to one prioritise.
Shelley Hepworth

Section Editor: Technology
Top story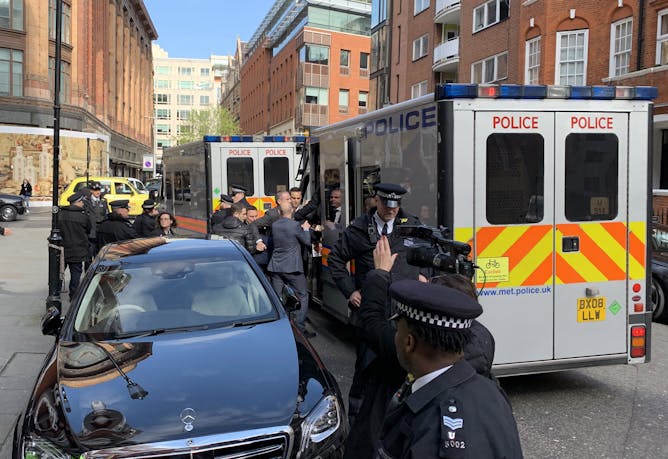 If the Swedish charges against Assange are revived he could face a second extradition request, on top of the existing request from the US. Then it will be up to the UK to decide which to prioritise.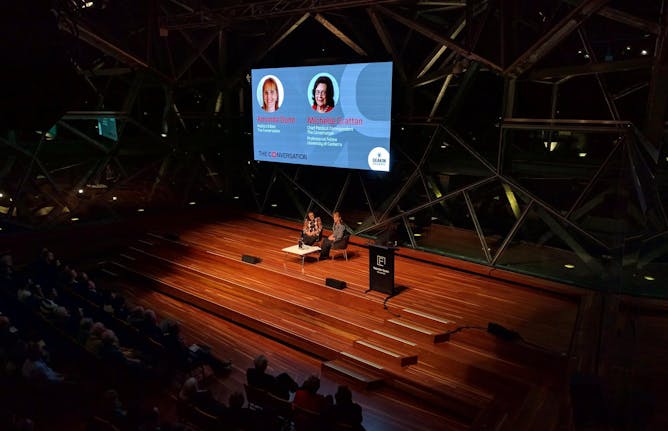 This event is your chance to ask one of Australia's most respected political reporters about the state of our nation's politics and what to expect from #AusVotes2019.
Cities
Environment + Energy
Concerns about the strain electric cars can put on the electricity grid are not unfounded, but there are some relatively simple fixes available.

When people build fences across semi-arid landscapes we cut off vital paths to seasonal food and water.
Politics + Society
Can India's current president Narendra Modi win the upcoming election? It's hard to predict. India has one of the fastest growing economies in the world, but growth has slowed and fake news is rife.

There are generally two kinds of federal election: one when the government is returned; the other when it is defeated. History tells us the former is far more common.

Leigh Sullivan talks about the start of the federal election campaign with Michelle Grattan.
Business + Economy
Our retirement incomes system has been built around the assumption that most will own their own homes. New projections suggest it's no longer valid.

Boosting productivity isn't enough, no matter how much you do it.
Arts + Culture
Since the end of the first world war, the Australian media has often reported that 'the French' care about, remember and even venerate the Anzacs. But is this true? And which French people?

The Coalition government's approach to arts and culture policy has been one of ad hocism and neglect. Perhaps most serious has been the damage done to the Australia Council and the ABC.
Science + Technology
There are exciting synergies between western science and indigenous knowledge. Surprisingly, the success of our Australian predator conservation research was due entirely to its multicultural nature.

It's the last race for Winx this weekend and she's been an incredible race horse. But what makes a good race horse?
Health + Medicine
Lead and zinc smelting may be big business in Port Pirie, but it's making the kids who live there sick. Something needs to change.

Prescription monitoring offers a way to prevent accidental overdoses and identify patients with dangerous addictions. But looking after these patients is going to be a challenge.
Education
The Coalition has had longer than a three year cycle to make some changes to education. But since the 2016 election, what has it actually done? And what is Labor proposing?

Investing in early childhood education and care can save more money in the long run – in areas including health care – than dealing with these issues later in life.
Featured jobs
Featured events