Katla, a large volcano in Iceland, last erupted exactly 100 years ago. There is no volcanic schedule, and Katla isn't 'due' another eruption, but that didn't stop newspapers around the world recently spinning an innocuous scientific paper about the volcano's emissions of carbon dioxide into a story of imminent doom and destruction. Kate Smith looks at volcanic 'fake news' and what to do about it.
It's time to focus on quality, not just quantity, of diet to reduce the risk of obesity and its health consequences. We need to pay less attention to old-fashioned calories and scales and more to our body's metabolism, and the diets and microbes that produce these healthy chemicals. Tim Spector explains.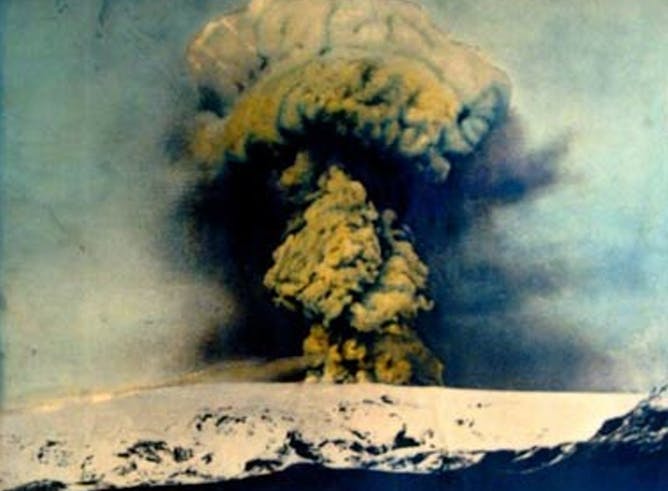 We can't say that Katla in Iceland is 'due' to erupt, no matter what you have read.
Metabolites in a drop of blood may be a better way to determine your metabolic health than body mass index (BMI).
Science + Technology
| | | |
| --- | --- | --- |
| Dealing with graphic videos and images can harm journalists' mental health. | | Yes, giant mosquitoes are a thing. They're specialized to wait out the dry times only to emerge from their eggs when high water provides the perfect larval environment. |
Politics + Society