Disinformation on social media – false or misleading content intended to deceive or promote discord – plagued the 2016 and 2018 elections. It's slated to get a lot worse, according to a new report looking toward the 2020 campaign season. The report's author, Paul M. Barrett, explains why Russian influence will be just one of many concerns, and discusses which social media platform will likely carry the most disinformation to its users.
Also today:
Top story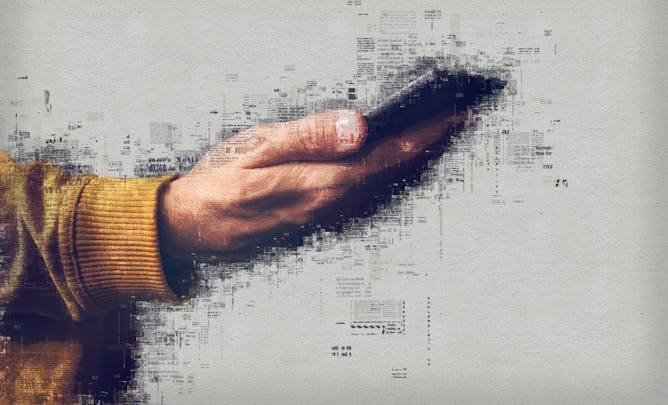 The Russians won't be alone in spreading disinformation in 2020. Their most likely imitator will be Iran. Also, Instagram could get even more infected with intentional misinformation than it has been.
Ethics + Religion
Pope Francis recently completed a tour of three East African nations. His visit needs to be understood in context of the church's long history in Africa and its modern-day difficulties.
Science + Technology
How mathematically proficient are you? And do you have the skills to back up your level of math confidence? The answers to those questions may have ramifications for your financial and physical health.

Are India and China engaged in a new space race? India's increasingly ambitious space ventures, including its Chandrayaan-2 lunar mission, are evidence of the country's interest in space exploration.
Economy + Business
After a hurricane strikes or an earthquake makes shockwaves, try to support nonprofits that are clear about what they do and how they will spend your money.
Education
School integration is often thought of as something that took place in the 1960s. But the first black student to desegregate a school by court order was an Iowa girl named Susan Clark in 1868.
Environment + Energy
Should lakes, rivers and other resources have legal rights? New Zealand, Ecuador and other countries have taken this step. Now Toledo, Ohio is a US test case.

Conservatives worldwide favor carbon pricing, cap-and-trade systems and other innovative environmental plans – just not in the United States.
Health + Medicine
Presidential candidates and the current president have all talked about ways to lower drug costs, but experts know it is going to take more than politics to change how drugs are priced in the US.
Arts + Culture
Demands for regulation of media violence reached a fever pitch after RFK's assassination, and networks scrambled to insert more kid-friendly fare into their lineups. Enter: the Mystery Machine.
From our international editions
When seconds stretch into minutes.

Can we really know what animals think? A philosopher argues that we can't, not with any precision.

Our research shows how a large scale renewable energy project can be plagued by many of the same troubling impacts on local communities as oil and extractive industries.