Editor's note
One of the big media stories of 2018 will be the proposed merger of Disney and 21st Century Fox, and American University School of Communication mass media scholar Margot Susca thinks we should be wary. In an era of unprecedented media consolidation, she points out that five media conglomerates essentially control 90 percent of the news and entertainment Americans consume. With this merger, that number will dwindle to four. Because media corporations will always prioritize the bottom line over the public good, she argues, democracy suffers when fewer and fewer companies act as gatekeepers of information.
There's no shortage of hot takes right now about how the wildly unpopular GOP tax package, which experts say cuts taxes on the rich and corporations without offering much relief to everyone else, could hand Democrats a big advantage in the 2018 midterm elections. They don't persuade Stephanie Leiser, a University of Michigan lecturer in public policy. "My students and I have spent this semester reviewing the history of tax reform," she writes. "It gives us several reasons to be skeptical that voters will punish politicians for the tax plan."
And 75 years ago, two giants of English literature were engaged in an ongoing debate over science's role in society. Author H.G. Wells was all about the promise, while his friend George Orwell was far more skeptical. Indiana University's Richard Gunderman writes that their argument still resonates today.
Nick Lehr

Arts + Culture Editor
Top stories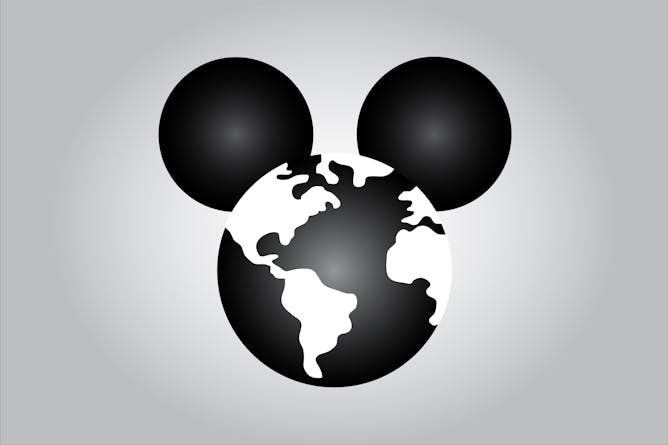 Disney's veneer of innocence shouldn't distract people from recognizing the danger of giving one conglomerate the power to control so much information.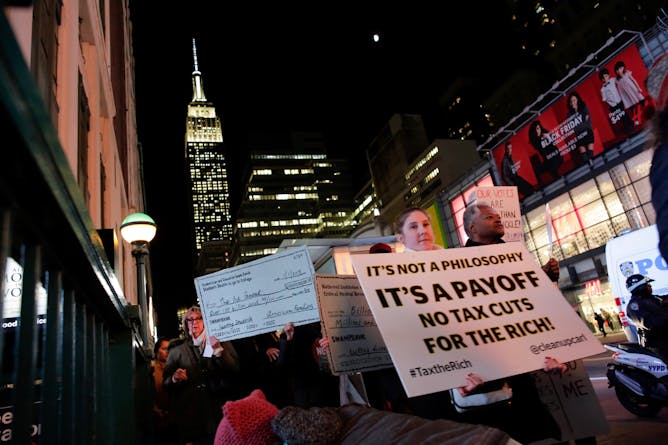 Historically, wishful thinking has blunted pushback.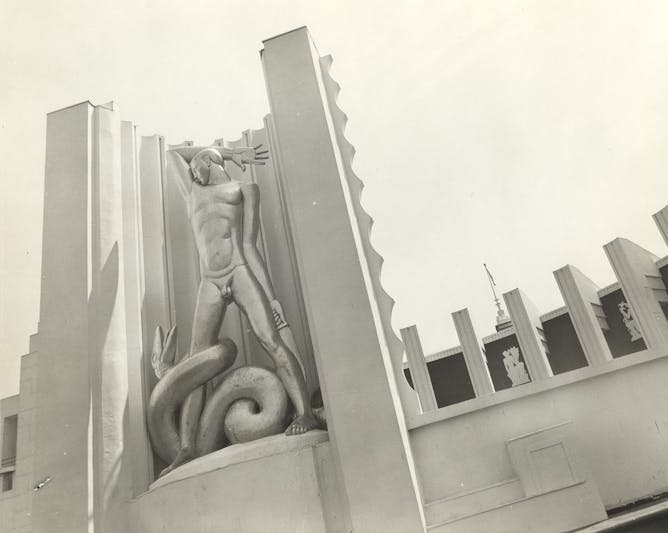 There's no shortage of problems facing humanity. Science's role in how to tackle them has long been debated – including memorably by two of the 20th century's greatest literary figures.
Ethics + Religion
The passing of Cardinal Bernard Law is another moment to revisit the issue of sexual abuse within the Catholic Church and why it remains a challenge.

At many Spanish missions in the US and Latin America, the rising sun illuminates the altar on the winter solstice or other symbolic days. To the faithful, these events meant that Christ was with them.
Education
A researcher warns that the sugary treats of the holiday season can set the stage for children's long-term health and academic success if left unchecked.
Economy + Business
Giving could decline by $21 billion or more per year.
Environment + Energy
The Trump administration can boost domestic solar panel manufacturing without slapping duties on all imports.
Politics + Society
For the Native people of California, the dream has been more of a nightmare.
Health + Medicine
The journey to the ads that cigarettes companies started running Nov. 26, 2017 about the dangers of smoking and their bad behavior started 64 years ago .
Trending on site
Wondering why Jerusalem matters so much? A 25-year veteran of the Israeli Foreign Service explains what you need to know.

The American middle class has been on a rocky ride during the 20th century, surging after World War II but falling since the 1980s. The Republican tax plan may be its death knell.

A majority of white Americans now believe that white people experience racial discrimination, and memes like #ItsOkayToBeWhite are only fanning the flames.