Editor's note
Churches and other nonprofits by law must be nonpartisan – at least for now. The House's version of the tax package pending in Congress includes a provision that would leave religious and secular charities alike suddenly free to engage in political speech. Susan Anderson, who teaches nonprofit taxation at Elon University, argues "this significant change deserves vigorous public debate and is too big to bury in tax legislation."
Yesterday's brutal attack on a Sufi mosque in northern Sinai left at least 235 people dead and more than 100 wounded. It is the deadliest assault on civilians in modern Egyptian history and the country's president, Abdel Fatah al-Sissi, vowed to respond with "brute force." But why did extremists target this particular mosque? Wesleyan University's Peter Gottschalk explains why Sufis and their traditions are so threatening to Islamic extremists.
When American cultural anthropologist Alma Gottlieb lived in Côte d'Ivoire doing ethnographic fieldwork she had a realization: childrearing practices vary around the world, but the kids typically grow into healthy, happy adults regardless. Here she uses the example of diverse toilet-training practices to show there's more than one path to raising a well-adjusted child.
Emily Schwartz Greco

Philanthropy + Nonprofits Editor
Top stories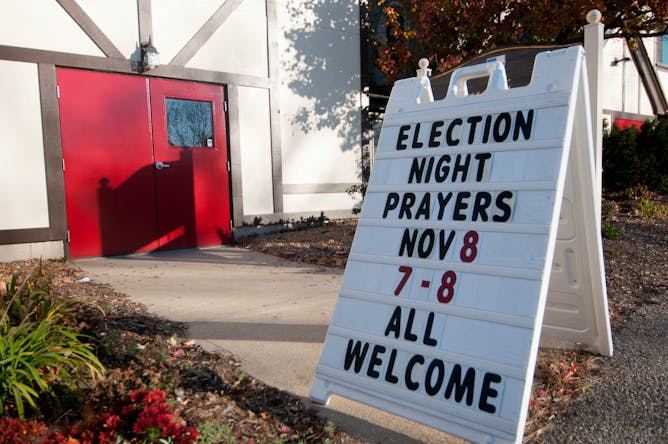 A provision in the House's pending tax bill would let religious and secular nonprofits engage in political speech without facing a penalty.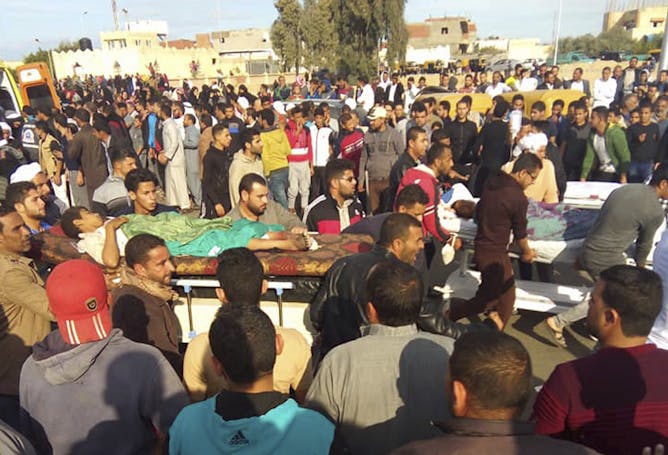 A new attack on a Sufi mosque in Egypt drives home the hatred of Islamic State and other some other Muslim groups for the Sufi traditions of inclusiveness and mystical worship.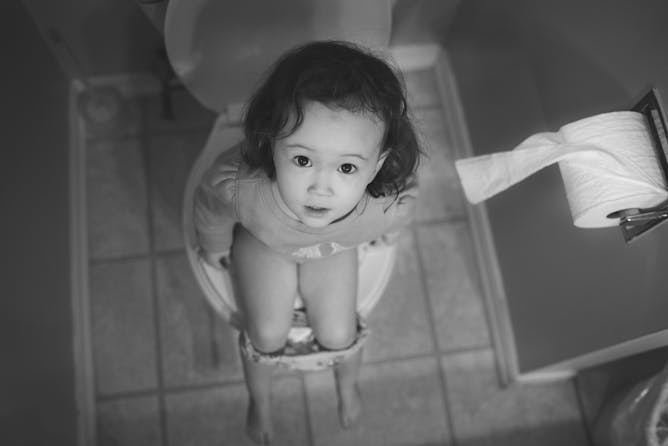 Opening the minds of worried new parents to other ways of raising children may assuage fears that if they fail to 'do the right thing,' their children will be doomed.
Arts + Culture
| | | |
| --- | --- | --- |
| In the 19th century, puddings were as popular and widespread as pasta dishes are today. | | In the minds of many, the assassination remains a tragedy cloaked in mystery. How does this lack of closure – and the general distrust it fomented – resonate in American culture and politics today? |
Economy + Business
| | | |
| --- | --- | --- |
| The House just passed its version of the tax plan, which includes about US$1 trillion in cuts for corporations. The question, who will be left holding the potato? | | Nondisclosure agreements are getting a bad rap these days because they've been used to prevent victims of sexual harassment and abuse from speaking out. But not all are nefarious. |
Environment + Energy
| | | |
| --- | --- | --- |
| Five years after Superstorm Sandy, we see how disadvantaged social groups suffered more from the storm before and after – much as we're seeing in Hurricanes Harvey and Maria. | | Scientists have engineered sugarcane to increase its oil content and are developing renewable jet aircraft fuel from the oil. The engineered sugarcane could become a valuable energy crop. |
| Is trophy hunting wholesome sport or pointless violence? The Trump administration moved last week to allow imports of trophy parts from African elephants, but met heavy protest and is reconsidering. | | Scientists call large marine protected areas effective tools for conserving sea life. But do they benefit countries that create them? Scholars explain how Palau's huge marine protected area seeks to protect resources for Palauans. |
Health + Medicine
| | | |
| --- | --- | --- |
| The herb kratom has a large following and is so popular that it is sold in vending machines. The FDA recently issued a public warning about the herb, which contains low levels of opioids. | | Konrad Reuland's death shocked sports fans and, famously, gave new life to baseball Hall of Famer Rod Carew. But how is it that a young athlete in top shape could suddenly develop a deadly condition? |
Science + Technology
| | | |
| --- | --- | --- |
| Remember that story about the molecule found in turkey that makes you drowsy? Research shows it's a myth – tryptophan doesn't cause you to nod off, but it may be connected to cooperation. | | How do internet companies decide which network traffic to slow down and which to charge against users' data plans? And what can we learn about net neutrality from the answers? |
| Trump's FCC chairman Ajit Pai has proposed a major change in internet regulation, doing away with the Open Internet Order. Experts describe what's at stake, and why it matters. | | Today's news can often involve mind-bogglingly large numbers. A math professor shares some tricks for understanding it all. |
Politics + Society
| | | |
| --- | --- | --- |
| A demographer at Penn State surveyed Puerto Ricans on the mainland to see if they had plans to return to the island. | | Tesla, China and Richard Branson are among those offering to help Caribbean nations rebuild – and do so in a greener, more resilient way – after the devastating 2017 hurricane season. |
| If no one claims the remains of cult leader and killer Charles Manson, it's unclear what will happen to his body. Will it find an anonymous California grave or face dissection in an anatomy lab? | | This story typically has two acts. First come the women's reports of harassment – followed by the inevitable dismissal and undermining of them. Could this time be different? |