Editor's note
The sports world was stunned and heartbroken last year when Baltimore Ravens tight end Konrad Reuland, who had been in perfect health, suffered an aneurysm on Thanksgiving weekend and died. And yet it was thanks to Reuland that another major league athlete – baseball Hall of Famer Rod Carew – gained a new heart and lived. The story serves to illustrate many things, but chief among them, argues University of Florida neurosurgeon Brian Hoh, is the unpredictability of aneurysms.
President Trump's chairman of the Federal Communications Commission, Ajit Pai, has proposed a significant change to the rules that govern the internet, including largely reversing the 2015 Open Internet Order. Computer scientist David Choffnes explains what the rules, and their changes, actually mean for data on the internet, and explains how individual users can themselves test whether their internet service is being treated unequally.
Even after the release of the JFK files earlier this month, a majority of Americans don't believe the government's explanation of President John F. Kennedy's assassination. On the anniversary of the event, we look at how the lack of closure from this tragedy – and the cottage industry of conspiracies it spawned – continue to resonate in American culture and politics.
Lynne Anderson

Health + Medicine Editor
Top stories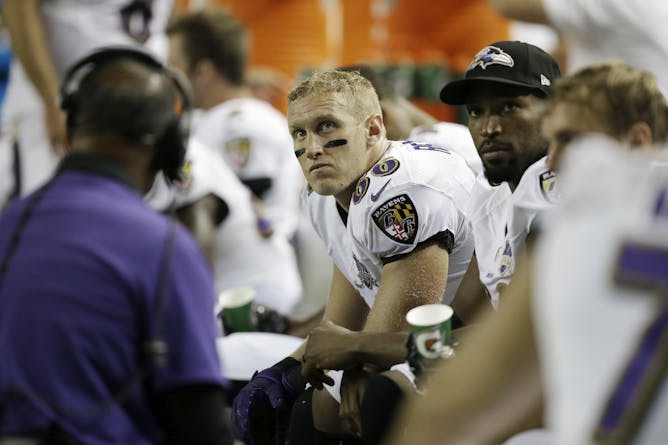 Konrad Reuland's death shocked sports fans and, famously, gave new life to baseball Hall of Famer Rod Carew. But how is it that a young athlete in top shape could suddenly develop a deadly condition?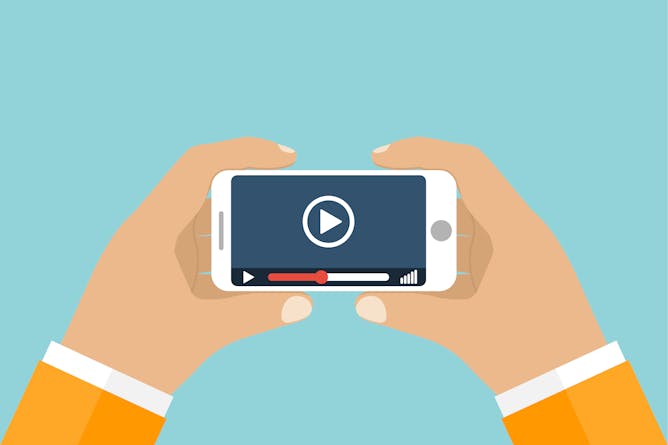 How do internet companies decide which network traffic to slow down and which to charge against users' data plans? And what can we learn about net neutrality from the answers?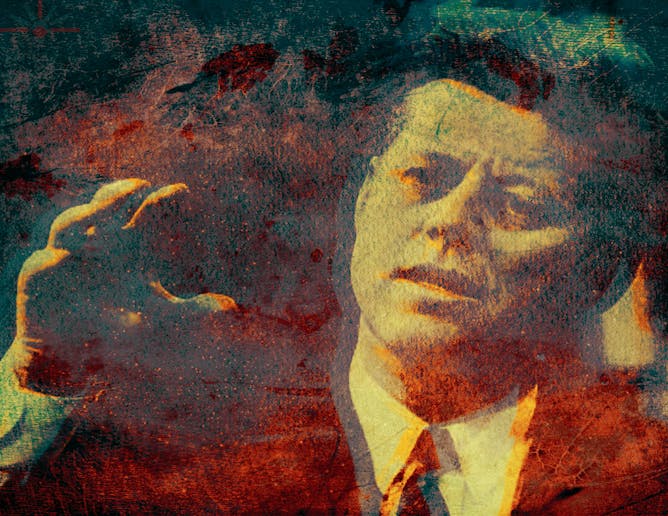 In the minds of many, the assassination remains a tragedy cloaked in mystery. How does this lack of closure – and the general distrust it fomented – resonate in American culture and politics today?
Economy + Business
Nondisclosure agreements are getting a bad rap these days because they've been used to prevent victims of sexual harassment and abuse from speaking out. But not all are nefarious.
Politics + Society
Contrary to popular sentiment that the coup in Zimbabwe would usher in a new era of democracy, the military intervention is much more about a succession crisis in the ruling Zanu-PF.

A former diplomat and foreign policy expert explains just how easily the president could bypass objections to war, from Congress to dissenting generals.
Environment + Energy
Scientists call large marine protected areas effective tools for conserving sea life. But do they benefit countries that create them? Scholars explain how Palau's huge marine protected area seeks to protect resources for Palauans.

Tesla, China and Richard Branson are among those offering to help Caribbean nations rebuild – and do so in a greener, more resilient way – after the devastating 2017 hurricane season.
Net Neutrality
As the issue of an open and free internet again comes up for public debate, Congress could participate – and help regulators devise a workable set of policies.

Trump's FCC chairman Ajit Pai has proposed a major change in internet regulation, doing away with the Open Internet Order. Experts describe what's at stake, and why it matters.
Trending on site
According to a new analysis, the number of US teens who felt "useless" and "joyless" grew 33 percent between 2010 and 2015, and there was a 23 percent increase in suicide attempts.

Opening the minds of worried new parents to other ways of raising children may assuage fears that if they fail to 'do the right thing,' their children will be doomed.

The herb kratom has a large following and is so popular that it is sold in vending machines. The FDA recently issued a public warning about the herb, which contains low levels of opioids.