More and more people are pouring into Nigeria's cities from the country's rural areas – close to 100 million people now live in more than 780 cities across Nigeria. Federal and state governments are struggling to keep up with soaring urbanisation, or to provide the services that people need. John Rennie Short suggests that Nigeria could learn some valuable urbanisation lessons from other cities, especially those in Latin America.
The global fight to completely eradicate polio is tantalisingly close to being won: the incidence of the disease has gone down by 99% since 1988. One of the biggest gaps remains among poorly vaccinated populations, where an increasing number of polio cases are due to strains of the virus that originate from one version of the vaccine itself. Patricia L. Foster discusses how a newly designed vaccine may tackle this problem.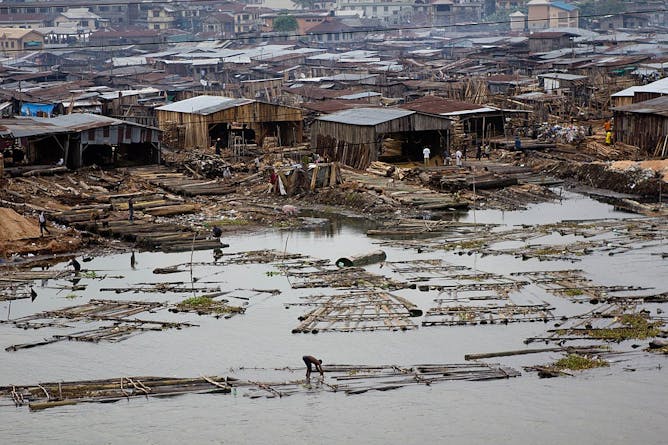 In our urban world, turning the makeshift and the informal into the livable and sustainable is our greatest challenge.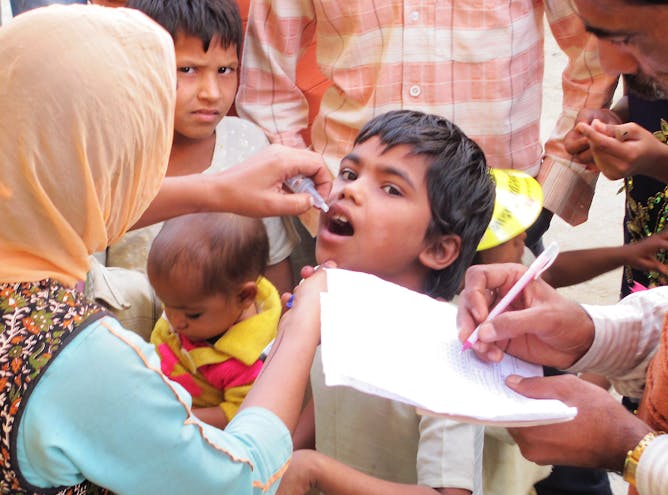 A challenge in eradicating polio comes from a version of the vaccine itself, which relies on live but attenuated virus. Rationally designing a new vaccine could help get rid of polio once and for all.
Business + Economy
| | | |
| --- | --- | --- |
| Detailed analysis of 1,300 movies finds that women actors earn an average of US$1.1m or 25% less than their male colleagues. | | Prospective investors have the task of turning round an industry beset by technical challenges and incomplete planning |
Science + Technology
| | | |
| --- | --- | --- |
| Not much is known about the pathology of trauma of black mamba bites -- that is, what the black mamba's toxin does, physically, inside a victim's system. | | The constant pressure of gravity affects our thoughts and perception, but it's so constant we haven't noticed – until now. |
En français
| | | |
| --- | --- | --- |
| Pour interpréter l'art amérindien ancien, il convient d'abandonner la vision eurocentriste pour adopter le langage. | | Les missiles russes à propulsion nucléaire, autonomes, pourraient rendre obsolète le bouclier antimissile américain. |