Half a world away from the outbreak of the coronavirus, the U.S. appears, in large part, to have been spared the misery of the epidemic. Few Americans have been diagnosed, and the economy is humming along. Four policy experts from Texas A&M, however, offer a note of caution. Americans' health could be dramatically affected in the coming months because of the high percentage of pharmaceuticals and medical equipment made in China.
Also today:
We just launched our annual reader survey, which helps us learn what we're doing well and where we can improve, as well as find out more about our audience. We'd appreciate your taking a few minutes to give us feedback.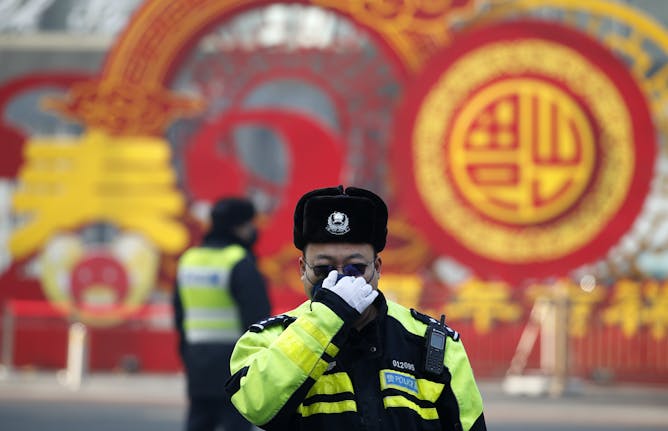 While US residents may feel safe from the effects of the coronavirus, the aftershocks could be damaging in unexpected ways. The disruption to China's supply chain could cause drug shortages.
Politics + Society
In 2016, drug misuse was cited as the top concern among New Hampshire voters. What remedies are the Democratic primary contenders putting forward to combat the opioid crisis?

When the electoral process was helped along by practices that either were or appeared to be underhanded, the resulting wounds took a long time to heal – and may not ever have healed.

Between 1983 and 2013, the number of immigrants detained in rural county jails has increased.
Science + Technology
Genome sequencing technologies have transformed biological research in many ways, but have had a much smaller effect on the treatment of common diseases.

Social psychologists investigated why Facebook users post profile pics of themselves with a romantic partner and how those online displays are interpreted by others.
Environment + Energy
Bangladesh is on the front lines of climate change, but factors including money, gender and religion make some Bangladeshis much more vulnerable than others. Can it find inclusive ways to cope?
Ethics + Religion
In countries like Saudi Arabia, Qatar and Bahrain, it's now official policy that women should go to college and work outside the home. But cultural pressure to marry and have kids remains strong.
From our International Editions
In the 1950s, the African yam was exploited by drugs firm Boots to produce cortisone. But South Africans fought back against the plundering of a plant that they used for traditional healing.

How could a nation like Australia came close to a humanitarian crisis during the recent bushfires? A problem-solving theory called "systems thinking" can help us find out.

Teeth can reveal a lot about diversity when they are reasonably well-preserved.