Editor's note
Beginning on Tuesday, Jews will start the eight-day celebration of Hanukkah. A candle will be lit each night on a candelabra, or menorah, to celebrate the miracles of God. But the story of Hanukkah has evolved since the time it was instituted in 164 B.C., when it was celebrated more as a military victory.
The point, explains Holy Cross' Alan Avery-Peck, is that each successive generation tells the story of Hanukkah as it needs to hear it, so the holiday meets the demands of the "distinctive cultural forces, ideologies and experiences" of the times.
On another note, if you're planning to get takeout or go to a restaurant this weekend, it might be a good idea to keep track of how much you spend: A new study from Penn State found that people think they spend about half of what they actually spend on eating out.
And neuroscientist Anne Churchland describes a new virtual mega-lab that's taking a cooperative approach to a very big question: what happens in a brain when it makes a decision?
Kalpana Jain

Religion + Ethics Editor
Top stories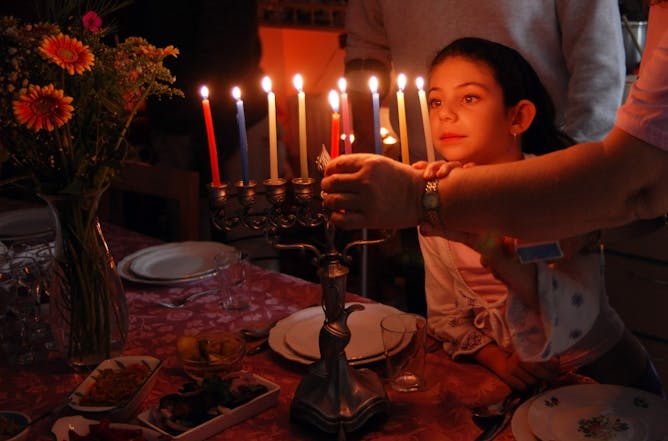 Hanukkah was instituted in 164 BC to celebrate military victory, but the meaning has changed over time with the circumstances of the Jewish people.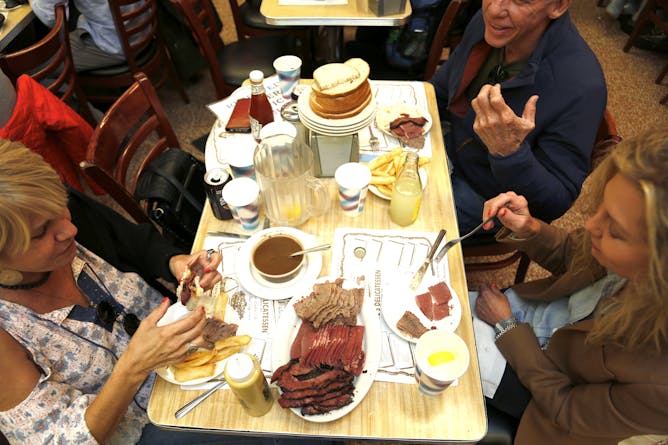 According to a new study, there's a big gap between how much we think we spend on eating out and how much we're actually spending.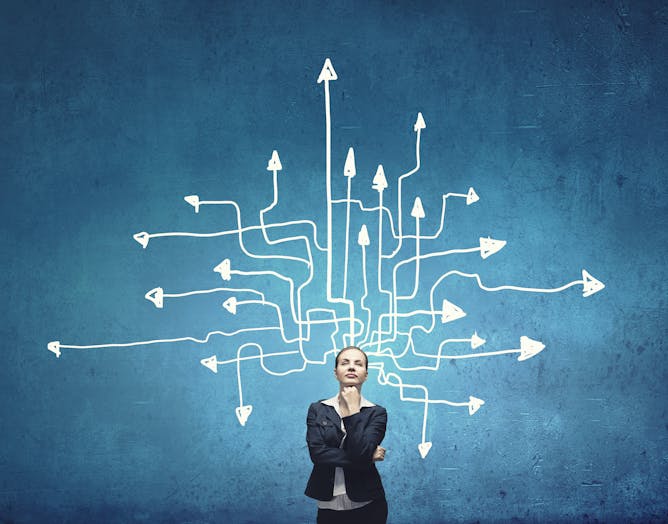 A new initiative called the International Brain Laboratory is tackling this fundamental mystery of neuroscience in an unusual way.
Politics + Society
| | | |
| --- | --- | --- |
| Even before Trump recognized Jerusalem as Israel's capital, a two-state solution to the Israel-Palestine conflict was far-fetched. Now it's all but impossible. And that might not be a bad thing. | | Nearly two weeks after its election, Honduras still does not have a president. Clashes across the country have killed a dozen protesters, and police are now refusing to enforce a national curfew. |
| President Nicolás Maduro has announced he will run for reelection, a sign that Venezuela's authoritarian regime now has an electoral strategy for beating the opposition. | | It hasn't always been, writes legal expert. |
Ethics + Religion
| | | |
| --- | --- | --- |
| Many American evangelicals believe that the establishment and protection of Israel set up a chain of event for the return of Jesus. What were the origins of this narrative? | | The combination of a divisive political climate and widespread use of social media networks to share controversial material has many people asking this question. Here's what Aristotle would say. |
Science + Technology
| | | |
| --- | --- | --- |
| Biologists' growing reliance on computers advances the field – but comes with new risks. The first step toward improved cyberbiosecurity is increasing awareness of possible threats. | | Researchers' views depend in part on what technology is (or will be) capable of – and in part on what consciousness actually is. |
Arts + Culture
| | | |
| --- | --- | --- |
| In their novels, Nathanael West and Bret Easton Ellis depict a world few want to admit exists, a place where 'Unless you're willing to do some pretty awful things, it's hard getting a job.' | | An analysis of more than 800 top-grossing films suggests diverse movies struggle in front of international audiences. |
Economy + Business
| | | |
| --- | --- | --- |
| More than US$20 billion per year in giving is potentially at stake. | | While much has been written about why the GOP's tax plan would exacerbate income inequality, there are two reasons it's even worse than you think. |
Education
| | | |
| --- | --- | --- |
| Federal courts have long declined to enshrine the right to education into federal law. A careful look at the history of the 14th Amendment shows why that may be the wrong approach. | | Past efforts to teach American students computer skills haven't always helped workers get better-paying jobs. But spending on hardware and software for schools has certainly enriched tech companies. |
Environment + Energy
| | | |
| --- | --- | --- |
| A meteorologist and a music technologist team up to turn the data from tropical storms into musical graphs. | | President Trump signed an order on Dec. 4 to drastically reduce the Bears Ears and Grand Staircase-Escalante national monuments. Four legal experts explain why this action is likely to be reversed. |
Health + Medicine
| | | |
| --- | --- | --- |
| Many people have criticized Donald Trump's mental health. Recently, more than two dozen psychiatrists weighed in, from afar. Here's why that might not be good. | | CVS, which operates nearly 10,000 pharmacies across the country, announced intentions to buy Aetna, the nation's third-largest provider of health insurance. Here's how consumers could be affected. |