In parts of Nigeria men with dreadlocks are considered dangerous. This bias is deeply rooted in traditional religious beliefs and myths, especially those of the Yoruba and Igbo people. Adult men with dreadlocks are perceived as volatile and dangerous. But unlike adult males, children born with knotted hair are revered and welcomed as a gift of the gods. And Nigerians who have made names for themselves as famous musicians and soccer stars are excused for having dreadlocks because of their status. Augustine Agwuele unpacks this complex relationship between Nigerians, dreadlocks, and those who wear them.
South Africa's government is still trying to deal with the diplomatic fallout that's followed a new wave of attacks on migrants from elsewhere in Africa in some of the country's major cities. President Cyril Ramaphosa has sent special envoys to the countries whose citizens were mostly affected by xenophobic violence - Nigeria, Niger, Ghana, Senegal, Tanzania, the Democratic Republic of the Congo and Zambia. Mashupye Herbert Maserumule says this was a good start, but that Ramaphosa must do more to re-establish South Africa as a genuine voice of pan-African unity.
Also today: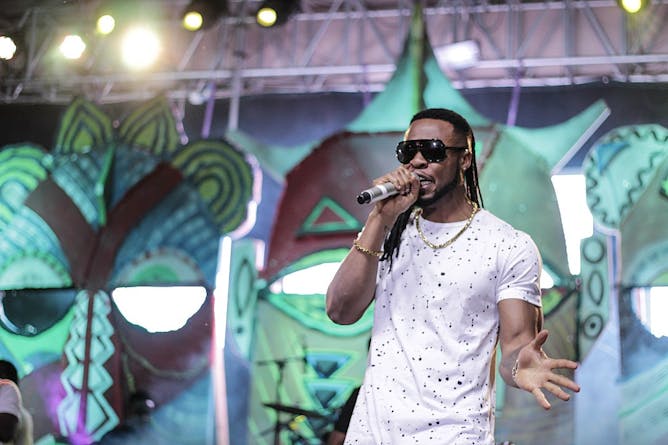 Nigerian men who wear their hair in knots are not a new phenomenon, but the hairstyle's spiritual heritage sparks fear in the hearts of many.
Politics + Society
| | | |
| --- | --- | --- |
| Xenophobia negates the spirit of pan-Africanism, especially its ideal that Africans share a mutual bond, regardless of their geographical location. | | Urban dwellers who live in informal city settlements have limited access to basic services, and many of them don't own the land they live on. |
| Climate change is anticipated to cause a rise in the incidence of several diseases in sub-Saharan Africa. | | At first glance, it would seem like nothing has changed since 1991. Yet, things have been slowly and discreetly evolving in recent years at Morocco's behest. |
En français
| | | |
| --- | --- | --- |
| Dans les zones urbaines défavorisées de Kampala, un réseau de petites structures valorisent les déchets pour en faire des briquettes combustibles. | | Les collectivités côtières aident les scientifiques à comprendre les impacts des vagues de chaleur marines et à trouver des solutions. |
From our international editions
| | | |
| --- | --- | --- |
| Coalition negotiations begin in Israel after neither Benjamin Netanyahu nor Benny Gantz secure a majority. | | Iran's goal is to sow discord and inflict pain on energy markets, while avoiding crossing a threshold that prompts retaliation from the US. This is a fine line to walk at the best of times. |
| We may no longer say 'shiver me timbers', but we still use plenty of pirate words for other things. | | Freedom of choice is a pillar of Western culture. But can too much of it be a bad thing? |