Editor's note
If there's a silver lining to the sexual predation scandals involving Harvey Weinstein and Bill O'Reilly, it's that allegations against these men have revealed the pervasiveness of sexual harassment in the United States. But of course the problem does not start and end here. Sexual violence affects one in three women worldwide, and many women's first sexual encounter is non-consensual. Valerie Dobiesz and Julia Brooks of the Harvard Humanitarian Initiative explain why gender-based violence is, in essence, a global pandemic.
On Tuesday, Congress approved a $36.5 billion disaster relief package. A portion of the aid will go to Puerto Rico, which remains mostly without electricity more than a month after Hurricane Maria hit. Unfortunately, research from previous disasters, including the aftermath of Hurricane Sandy, shows that just a few weeks without power can affect residents' physical and mental health for months after the lights come on.
Oct. 31, 2017 will mark the 500th anniversary of the Protestant Reformation, when Martin Luther, an ordained priest and theologian, nailed his 95 Theses to the door of Germany's Wittenberg Castle Church. Sociologists Marion Goldman and Steve Pfaff explain Luther's extraordinary success.
Catesby Holmes

Global Affairs Editor
Top stories
Hollywood's sexual predation scandals are just the tip of the iceberg. One in three women worldwide has been physically or sexually assaulted, and many girls' first sexual experience is forced.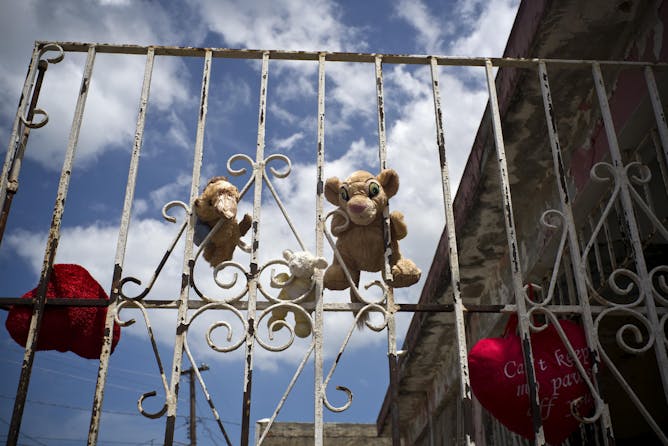 Long after the hurricane's over and the power comes back, residents can still experience lasting mental health issues.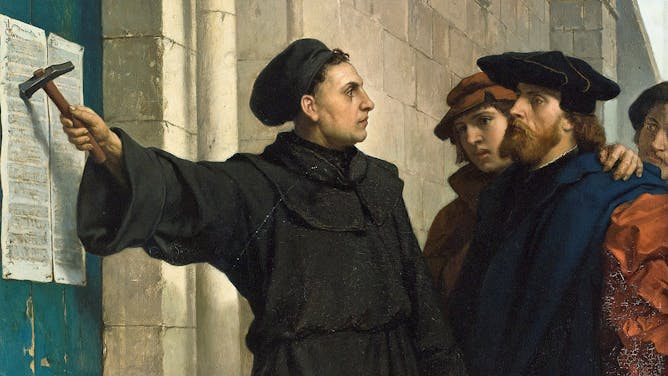 On the 500th anniversary of the Protestant Reformation, two scholars explain how Luther's personal and spiritual life contributed to his success.
Environment + Energy
Brazil has been throwing money at Amazonian cattle farmers, hoping they'll adopt 'greener' crops like fruit or corn. A new study shows why loans won't fix the environmental issue presented by ranches.
Science + Technology
Until the recent observation of merging neutron stars, how the heaviest elements come to be was a mystery. But their fingerprints are all over this cosmic collision.
Health + Medicine
A cure for many tropical diseases was discovered 30 years ago this month. The drug is donated by its manufacturer. Why are we still dealing with neglected tropical diseases?
Arts + Culture
According to new research, the way you respond could determine whether or not you'll repeat the same mistake in the future.
Politics + Society
Despite an international commitment to protect civilians from genocidal violence, the world's response to ethnic cleansing in Myanmar has been feeble. An expert explains the challenges.
Trending on site
Artificial intelligence has so much beneficial potential that fears about it shouldn't prompt new regulations. Existing rules already govern human and machine behavior.

A new study explores the state of an industry that's tapping creative revenue streams and incorporating new tools to engage with readers.

E-cigarettes and other vaping products are on track to out-sell cigarettes by the end of 2023. And more and more young people are trying e-cigarettes. So what do you need to know about them? Are they less…