Editor's note
Encrypted messaging apps have become an essential tool for organising protests – like the ones in Hong Kong this past week. Protesters use the apps to organise anonymously, without the threat of surveillance. But spying isn't the only way the efforts of protesters can be disrupted. As Stanley Shanapinda writes, Telegram was targeted in a cyber attack that flooded its servers during the height of the Hong Kong protests. This slowed down the ability of protesters to communicate, and created a chilling effect on their right to protest.
Technology is a huge part of most of our lives. Even if you don't use Facebook or YouTube, chances are you're aware of the storm of issues surrounding the digital giants recently. Data sharing, live-streamed terror, algorithms and fake news: we're surely coming to the point where better regulation must take place.
Over the next 12 months, our Science and Technology team wants to bring you the latest on the dominance of digital platforms, as well as analysis on Australia's activities in space and how Homo sapiens emerged from Africa to colonise the world.
At The Conversation, we work with the right experts to tell these stories – but we need your support. Please make a tax deductible donation today.
Sarah Keenihan

Section Editor: Science + Technology
Top story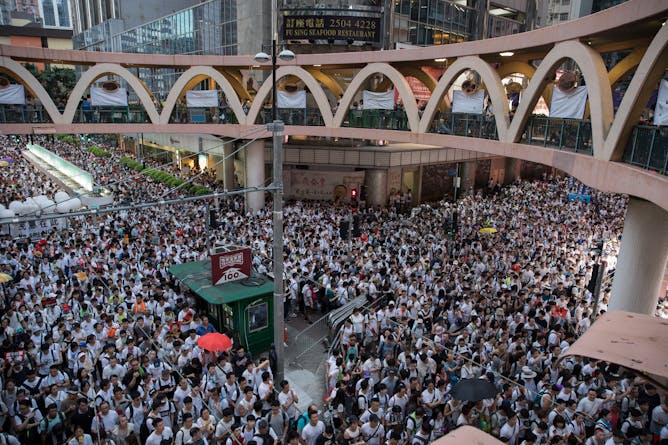 Telegram enabled protesters in Hong Kong to evade surveillance, but a DDoS attack and the arrest of a group administrator undermined the ability of protesters to organise and communicate.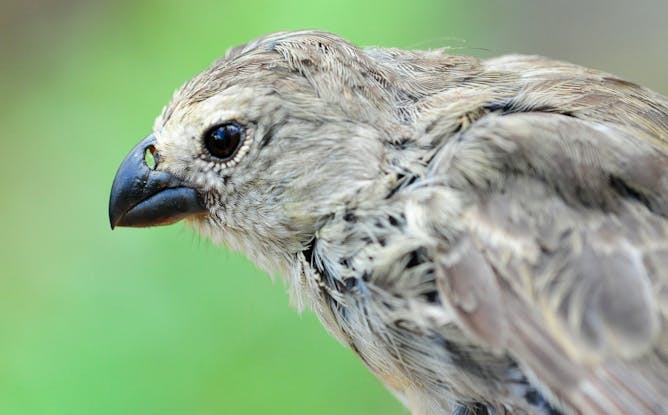 An infestation as a chick leads to enlarged nostrils in the beak of Darwin finches, and that affects their mating call.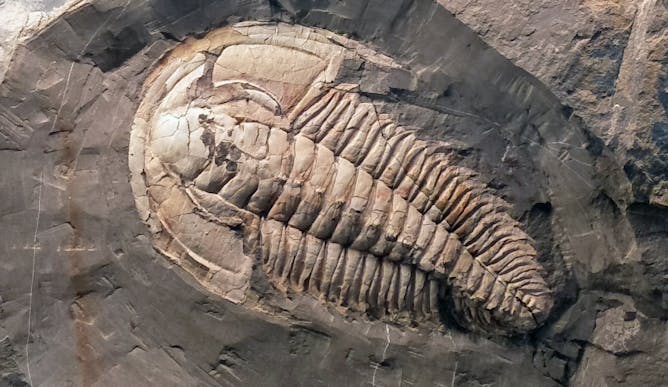 There is evidence to show this monster of the ancient sea was a cannibal, feeding on its own kind.
Cities
Increasing numbers of older Australians don't own their homes. Whether they are private renters or live in social housing can make a big difference to their risk of loneliness and anxiety.

The brutal killing of a young homeless woman has led to calls for more crisis accommodation. This is a short-term fix. We have to move beyond crisis management to sustained housing for people at risk.
Health + Medicine
It can be difficult to understand all the 'add-on' procedures available with IVF. A new study finds one popular fertility technology, ICSI, is being offered to couples it might not be suitable for.

Australia's year 10-12 students are getting good marks when it comes to sexual health, according to new research out today. But there's room for improvement.
Arts + Culture
Public taste has changed and that is that. It's not just the references that date in topical satire. Audiences are powerful, and if they feel insulted they can shut down a comedian.

As the flag's copyright owner, Luritja artist Harold Thomas has the right to grant licences to whomever he pleases. Asking the government to buy back his copyright licence could be seen as an appropriation of Aboriginal property rights.
Environment + Energy
In the end, climate policy didn't swing the federal election, and for those on the losing side it can be tempting to play the blame game. But listening and respect are much better ways to move forward.

It's been years in the making, but Adani's controversial Queensland coal mine is finally shovel-ready. Yet significant scientific questions remain, such as the impact on the region's aquifers.
Business + Economy
A throwaway economy harms more than the natural environment. It also harms our mental environment.

In the end, climate policy didn't swing the federal election, and for those on the losing side it can be tempting to play the blame game. But listening and respect are much better ways to move forward.
Education
To understand what we suspect, so far, about the way in which some people with autism may see the world, we need to examine how we use the bank of experiences we have stored in memory.
Politics + Society
New research has found that racial vilification is a common occurrence in junior sport in Australia – and is rarely punished when it happens.

Protestors have taken to the streets over an extradition bill that could see alleged criminals extradicted to China, and Beijing is doing little to assuage their concerns.
Featured jobs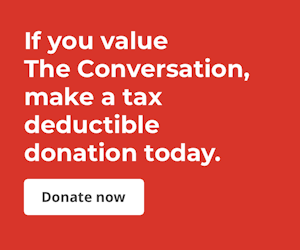 Featured events