The behaviour of footballers when it comes to their spending culture has been the subject of speculation as well as research. This is a big issue in Africa, particularly for players who join European and other foreign clubs and earn large sums of money. Ernest Yeboah Acheampong unpacks research he has done on how these players spend their earnings, and what factors influence their decisions to give back to their communities at home.
Lots of research shows how important it is not to force "solutions" onto communities without actually hearing what they believe will work for them. Yet, there are many examples of communities being sidelined in the name of "progress" or "development". Chioma Ohajunwa considers the example of South Africa's amaBomvane. For his part Roland Benedikter argues that technological development must be driven by young people in Africa rather than having it imposed from elsewhere while Willem Fourie makes a similar case for ensuring cloud computing solutions aren't shoved in African contexts without being adapted to suit the continent's needs. Finally, Lewis Abedi Asante offers an example of community involvement in Ghana that yielded excellent results for the city of Kumasi.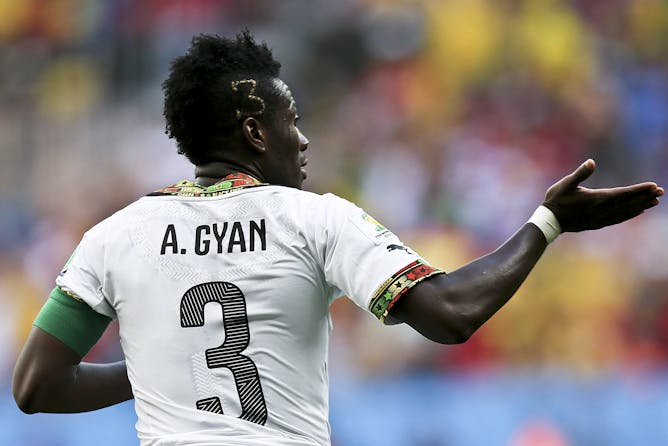 A complex set of factors influence how African footballers make financial decisions about the money they earn abroad.
Politics + Society
| | | |
| --- | --- | --- |
| The Bomvana say the global development agenda has created division because it sees people as individuals rather than primarily as members of a collective. | | The emerging relationship between new technologies and Africa may be some of the most promising news for the continent but caution is important. |
| If African countries can get the fundamentals right, cloud computing could become a powerful ally in the push for sustainable development. | | Governments should change their approach by deepening collaboration with citizens to ensure delivery of urban infrastructure |
Environment + Energy
| | | |
| --- | --- | --- |
| As the ultimate custodians, it is urgent that African countries with elephants take ownership of the processes at CITES. | | CITES' decision seeks to increase levels of monitoring so that we can be more and better informed about the illegal trade of Mukula and over-harvesting. |
Education
| | | |
| --- | --- | --- |
| Lack of access to resources is a big problem for postdoctoral researchers. | | Most universities focus on teaching basic sciences with little reference to commercialisation of ideas and new technologies. |
Podcasts
| | | |
| --- | --- | --- |
| It's not enough to simply promote healthy eating and exercise without considering South Africa's very real environmental and structural constraints. | | The Ebola vaccine alone is not enough to deal with the outbreak in the DRC. |