Editor's note
In case you missed it (we imagine that would have been difficult) here at The Conversation we've been going hard promoting our 2019 donations campaign. Surely you can't blame us – we need to raise a quarter of our annual budget in a fortnight to continue the important work we're doing!
But it's Saturday and you deserve a break from our hassling, so let's take a look at some of the stories from the week that may have gone unnoticed. We can't do that without mentioning the election. This week ANU marketing lecturer Andrew Hughes spoke to Michelle Grattan on how this is the first election where the advertising spend and activity has been more focussed on digital. In fact, on the first day of pre-polling, there was a surge in social media ads – the Coalition had over 230 different ads on Facebook while Labor had over 200 (our donations hassling suddenly doesn't look quite so bad now, does it?).
Michelle Grattan also spoke with Inside Story's Tim Colebatch (you can listen to that one here), and William Bowe on the state of election play in WA (listen here). To catch up on all the political drama unfolding in NSW, our Sydney-based Bureau Chief Sunanda Creagh spoke to political scientist (and self-described political tragic) Andy Marks, who predicted a Labor victory on May 18.
If there's anything from The Conversation you read or listened to this week that you though was worthwhile, then please support us by making a donation. We'd be stoked to have 10,000 donors by the end of our campaign. If you value what we do, please help us reach that number.
Molly Glassey

Digital Editor
Your weekend #auspol listening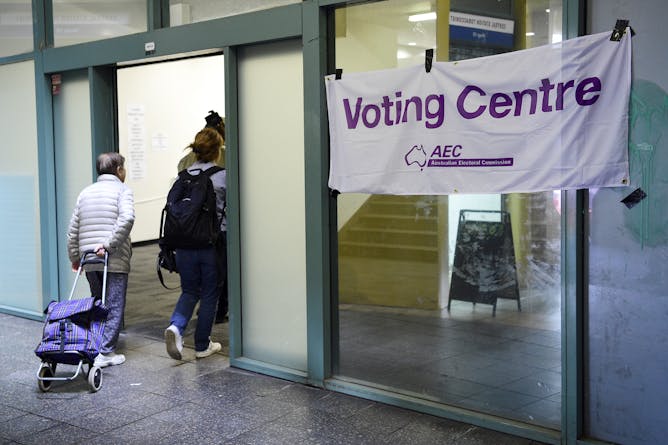 ANU marketing lecturer Andrew Hughes says this is the first election where the advertising spend and activity has been more focussed on digital.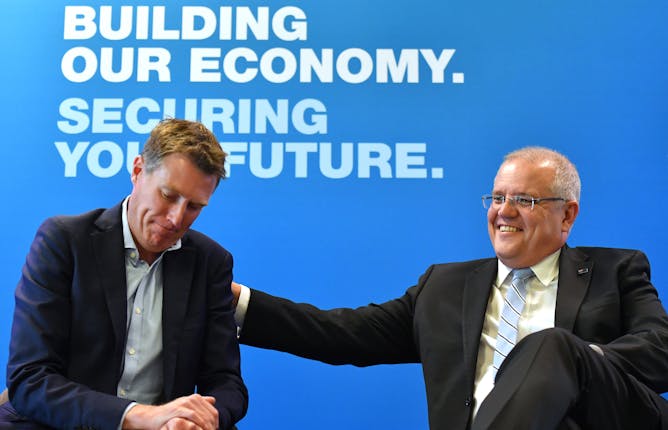 Western Australia-based William Bowe, who runs The Poll Bludger website, says "there is a feeling that there is a Labor resurgence in the state".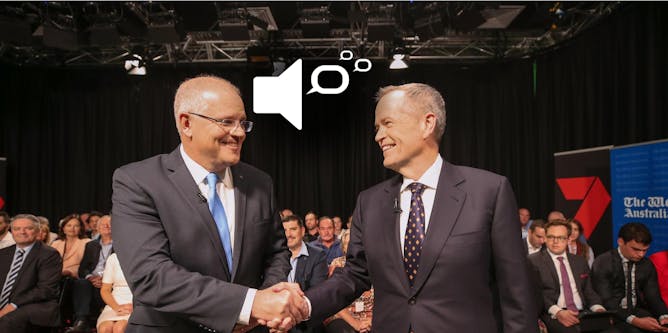 We are but a few weeks from a federal election, and the way the political wind is blowing may depend on what state you're in.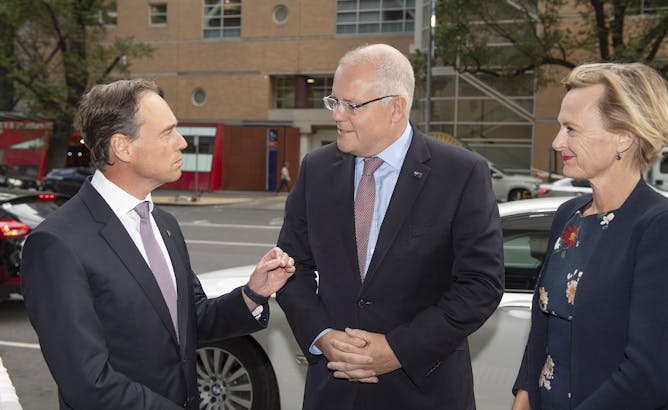 Colebatch says three Victorian seats are "pretty certain" Labor wins - Dunkley, Corangamite and Chisholm. A number of others "are really open" - Casey, La Trobe, Deakin, Flinders and even Higgins.
Arts + Culture
In the face of digital disruption that threatens the very fabric of democratic culture we must refashion Enlightenment oppositions for new times.

Perhaps as a reflection of the current state of national affairs, this year's Archibald Prize exhibition is a politician-free zone.
Environment + Energy
Labor's policies have to get a lot more ambitious if they want to see real reductions in emissions.

The Climate Strike movement shows us loud and clear that youth not only care about climate change, but that it needs to be brought to the table to cement their vote.
Politics + Society
Extradition is a heavily regulated and multi-stage process. For now, it's impossible to say what awaits Assange.

He's spending big and may well win a spot in the Senate. But the big question is what the billionaire businessman intends to do if he returns to the Australian parliament.
Science + Technology
Whether you're caught by a catfish or an online romance scammer, both use similar techniques to play with your emotions.

Box jellyfish stings are excruciating and occasionally deadly. We have identified a common, cheap drug that is already on the market and which could be a treatment candidate with further development.
Cities
With Australian city rents too high for low-income earners, increasing numbers are forced to share houses or rooms or to live in options like 'beds in sheds' and other illegal dwellings.

How will people respond once they realise they can rely on autonomous vehicles to stop whenever someone steps out in front of them? Human behaviour might stand in the way of the promised 'autopia'.
Education
In his new book, Teen Brain, David Gillespie suggests anxiety and other problems are on the rise among teenagers due to smartphones and tablets. This could be true, but his claims are overblown.

While the majority of teenagers don't take illicit drugs, there's still a chance you might be offered them. Here's how to say no, according to an expert.
Health + Medicine
Sjögren's syndrome has no cure. Here's how it affects the body and what the future might bring for people with this challenging autoimmune disease.

People with borderline personality disorder are often treated as if they have a personality flaw, rather than mental health issues stemming from trauma. It's time we changed its name.
Business + Economy
Demographics are making elections about tax concessions, and soon there will be no turning back.

In an election about wages, it is bizarre that both sides are planning to raid them to lift compulsory super.
Featured jobs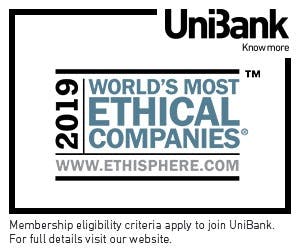 Featured events