Science is a methodical way to investigate the world around us and a way to organize and understand reality. This past year held some disheartening moments for me, as the The Conversation US science editor, when it seemed as though truth and facts were getting steamrolled in the public sphere. So in addition to the kinds of stories I'm always on the lookout for – about discoveries that surprise me or research that explains something new – I was happy to publish a number of articles in 2017 that made different cases for the value of science. By extension, they implicitly argue for the importance of trusting solid data and quantifiable truth. Here's to "expert" not being a dirty word in 2018. Maggie Villiger
The year 2017 was also a challenging year for our environment and energy desk, where we scrambled to keep up with the Trump administration's push to roll back regulations and boost fossil fuel use. But beyond Washington D.C., many researchers are proposing innovations for a sustainable future that don't depend on action from the federal government. I've spotlighted five of those ideas here – everything from bio-based jet fuel to a vision for restoring the Rio Grande valley. Jennifer Weeks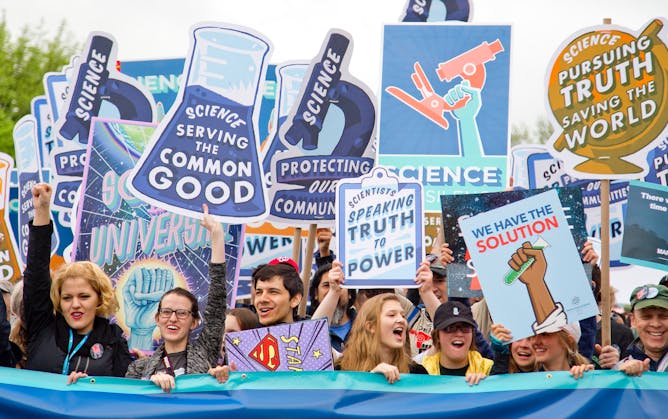 President Trump's first year was a rough one for scientists and others who value truth and expertise. Many rallied to the cause, while others used research to make the case for the value of science.
A new study connects the dots between published science and patented innovations, mapping just how society benefits from basic scientific research.

The research community tends to assume advocacy doesn't mix with objectivity. One study suggests there's room for scientists to make real-world recommendations without compromising their trusted status.

If you've only ever paired the idea of 'rhetoric' with 'empty,' think again. Rhetoricians of science have concrete techniques to share with researchers to help them communicate their scientific work.

Research dollars don't stay locked up in academia and government labs. R&D collaborations with the private sector are common – and grow the innovation economy.

What are research dollars actually spent on? Rather than looking at artifacts like publications and patents, a new initiative directly tracks the people and businesses that receive research funding.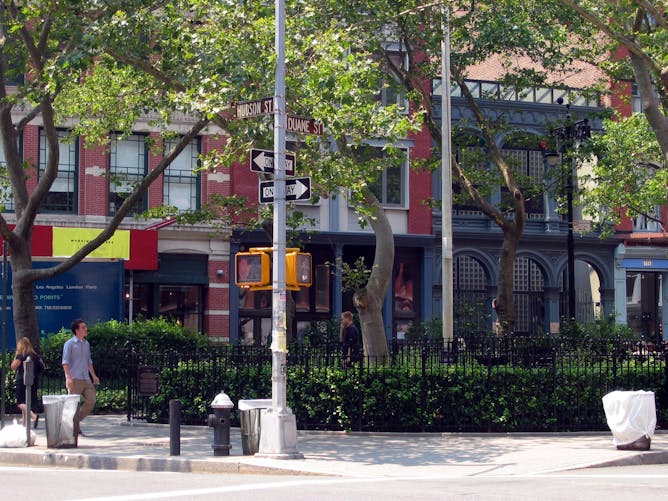 Trump administration rollbacks dominated news about the environment in 2017 – but beyond Washington D.C., many researchers are developing innovative visions for a greener future.
Instead of building a wall on the US-Mexico border, a landscape architect calls for restoring the Rio Grande and turning its course into an international park – an idea first proposed in the 1930s.

Scientists have engineered sugarcane to increase its oil content and are developing renewable jet aircraft fuel from the oil. The engineered sugarcane could become a valuable energy crop.

Are all people entitled to live in a clean and healthy environment? A legal scholar says yes, and argues for using this principle to address damage from polluting industries in Appalachia.

Marine microalgae are full of nutrients and can be raised indoors using much less land and water than meat or even plants. Could algae-based foods replace meat, eggs and milk on our tables?

In an urbanizing world, people increasingly are seeking out nature in cities. Research shows that diverse species of animals, plants and insects can thrive in areas that humans have altered.