Misinformation abounds on social media, and it's especially pernicious when these mistruths are about medicine. So Jon-Patrick Allem, a University of Southern California health researcher, decided to look into six months of tweets about cannabis. He found rampant mistruths. One even said that marijuana slows the growth of cancer cells, despite the fact that no evidence supports such a claim. Part of the problem, writes Allem, is that bots, or automated accounts that try to promote specific ideas or products on social media, are spreading falsehoods about the benefits of cannabis.
Also today:
Top story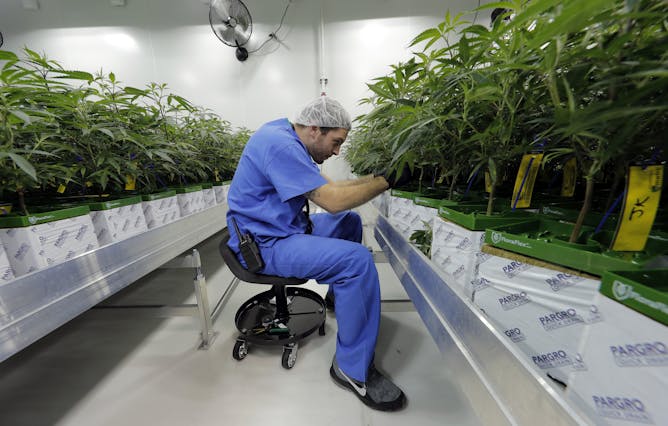 Claims about the medical benefits of cannabis are greatly exaggerated on Twitter, a recent study found. Most of the mistruths came from bots. How can the medical falsehoods online be stopped?
Ethics + Religion
Trump recently warned Iran that the US could target its cultural sites. Many of Iran's cultural sites carry deep religious meaning for a global Shii community and such a threat risks alienating them.
Environment + Energy
In a matter of weeks, the fires have subverted decades of dedicated conservation efforts for many threatened species.
Education
Often schools close out of a belief that taking this step will save money and help students. Whether or not those benefits materalize, there are downsides for the locals.

States are increasingly adopting policies in which colleges get a small portion of their funding based on how many students graduate. A scholar explains why the policy may not achieve its aims.
Politics + Society
By 2050, the majority of Americans will not be white. That future is already on its way here – just look at the demographics of kids ages 10 and under.

Even when countries have broken ties with each other, they can communicate – as the US and Iran did just a few days ago.

President Trump's speech about Iran wasn't just aimed at that country or the US. He also targeted NATO allies, urging members of the alliance to step up and help US efforts in the Middle East.
Science + Technology
Capuchin monkeys in Brazil use big stones to crush the shells of nuts they want to eat. An experiment in the field investigated how these monkeys prepare to use new, unfamiliar tools.
Economy + Business
More workplaces are allowing employees to telecommute, but there are still barriers to more flexible arrangements.
Most read on site
NASA scientists have discovered a new planet orbiting around a nearby star that is in a habitable zone. But does this planet have liquid oceans that can support life?

If the US makes good on the president's threat, Iran's heritage won't be the only thing damaged. Washington's reputation would also take a hit.

Getting in better shape is one of Americans' top resolutions for the new year, but many people give up after six months. Here are some suggestions to make exercise enjoyable so you can stick with it.