After the shooting at an El Paso, Texas Walmart, I connected with Alexandra Minna Stern, a professor at the University of Michigan. During our phone call, Stern, the author of a new book on the alt-right, mentioned something that surprised me: The El Paso shooter talked about "The Lorax" in his manifesto. Intrigued, I asked her to write an article describing her research on the trend.
As Stern writes today, white nationalists in the U.S. and Europe have been appropriating the language of environmentalism, fueling "fantasies of pristine lands free of nonwhites and free of pollution."
Also today:

Top story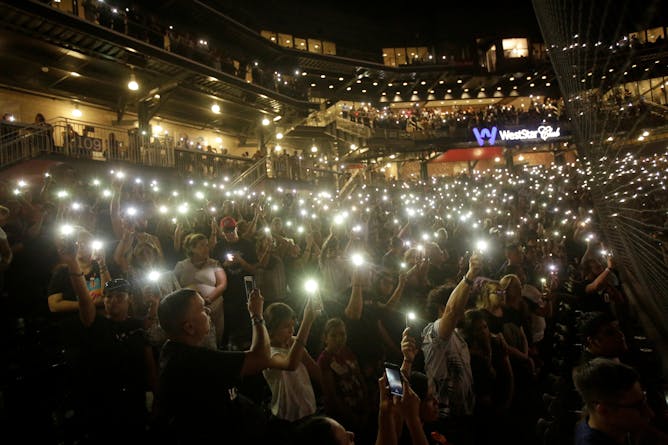 White nationalists in the US and Europe are appropriating the language of environmentalism.
Economy + Business
While the political and long-term consequences of the protests are still impossible to know, Hong Kong is already experiencing some short-term economic impacts.
Science + Technology
New technologies and services aren't creating irreversible damage, even though they do generate some harms. Preemptive bans would stifle innovation and block potential solutions to real problems.
Environment + Energy
We have all the technologies needed to make the electric grid run on renewables and lower pollution. What are they and what are the barriers to adopting them widely?
Education
Billionaire Robert F. Smith made a big splash when he told Morehouse grads he would pay off their student debt. Yet his generosity adheres to a long African American tradition.
Politics + Society
Self-deprecating humor can be a savvy campaign strategy – but only for certain candidates.

Evidence suggests that support for stricter background checks has increased and opposition has softened.
Most read on site
In 1867, the US bought Alaska from Tsar Alexander II for a tidy sum of $7.2 million. Trump probably wouldn't be able to get that kind of bargain for Greenland.

During the Nazi era, roughly 300,000 additional Jewish refugees could have gained entry to the U.S. But the immigration law's "likely to become a public charge" clause kept them out.

The religious right may have dominated US politics for decades, but progressive Christians are growing louder in their faith-based opposition to the Trump administration's immigration policies.