Breeding lions in captivity is an emotive subject. Those who defend it say it helps protect the iconic species. Opponents argue that the practice does nothing to protect lions in the wild. In South Africa the issue has become the subject of heated debate as the country considers changing its laws. Ross Harvey unpacks the issues.
The search for ways to beat TB continues to preoccupy scientists. The disease still kills more than 1.5 million people a year while 10 million continue to be infected annually. Even more chilling is the fact that a new threat has emerged — a strain of TB that's resistant to existing drug regimens. There's some good news on this front, as Andrew Nunn and I.D Rusen explain. Another challenge is that TB doesn't just affect the lungs. Nazir Ismail sets out what other organs are prone to infection.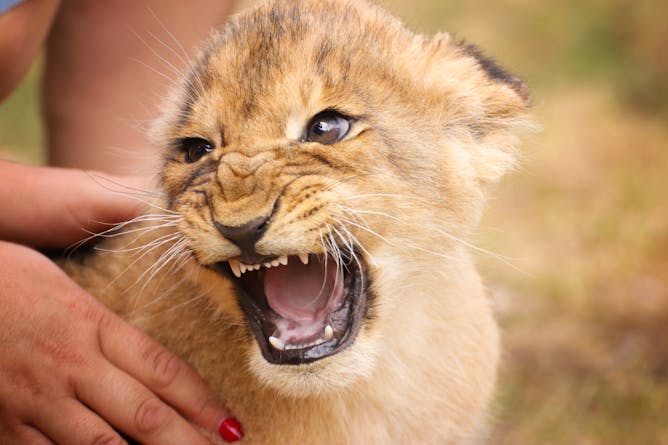 While the international conservation community unites against the captive breeding of big cats in South Africa, the government stalls.
Focus on TB
| | | |
| --- | --- | --- |
| TB outside the lungs accounted for 14% of TB cases recorded globally in 2017. | | New research shows that the treatment of drug resistant-TB can be reduced from the current duration of 20 to 24 months to less than a year. |
Education
| | | |
| --- | --- | --- |
| Universities have both a responsibility and a degree of potential influence on public schooling that set them apart and impose a special duty of leadership. | | Paying to get your kids into prestigious universities is an example of a 'bulldozer parenting' trend, which reduces exposure to failure and can lead to mental health difficulties. |
From our international editions
| | | |
| --- | --- | --- |
| Children can't handle watching livestreamed massacres – and adults shouldn't have to. | | Evidence from Australia shows the Ardern government's moves to eliminate certain firearms from New Zealand will improve community safety. |
| God only started watching over us quite recently, according to a new study that analysed 414 societies from 30 world regions. | | A new experiment at CERN has discovered a source of asymmetry between matter and antimatter that could help explain why we are here at all. |
En français
| | | |
| --- | --- | --- |
| Quelle a été l'influence des associations islamiques et de leurs représentants dans le débat public au Mali ? Et qui aujourd'hui leur oppose un autre discours ? | | Le regard sur la société civile, hors du champ politique, permet d'éclairer la situation et la capacité de la société algérienne à prendre les choses en main et à agir, quand le pouvoir n'agit pas. |