It's Black Friday, which means millions of shoppers across the country will be hoping to snag high-definition televisions, leather boots and other items at "ridiculously low prices," all while burning off a few of their post-feast calories. Unfortunately, the day also signifies consumers behaving badly, marked by fistfights over the last deeply discounted smartphone and stampedes. Why do shoppers misbehave on Black Friday? Retail scholar Jaeha Lee, who has been studying the topic for years, shares her latest research.
As shoppers head to local and big-box stores to score those Black Friday deals, they may get a glimpse of retailers' efforts to keep customers coming in the doors – as opposed to shopping online. It's an important reminder of how much in-store shopping matters to companies and customers alike, writes Kelli Hollinger, director of the Center for Retailing Studies at Texas A&M.
And in case you missed our cornucopia of Thanksgiving stories, you can see them all here.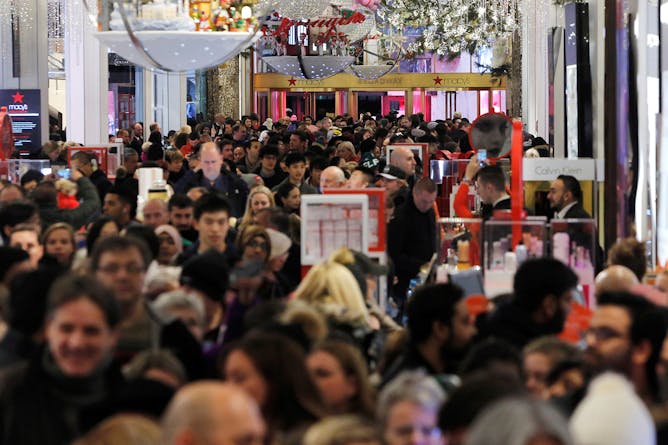 A retail scholar explains what drives consumers to behave badly on one of the busiest shopping days of the year.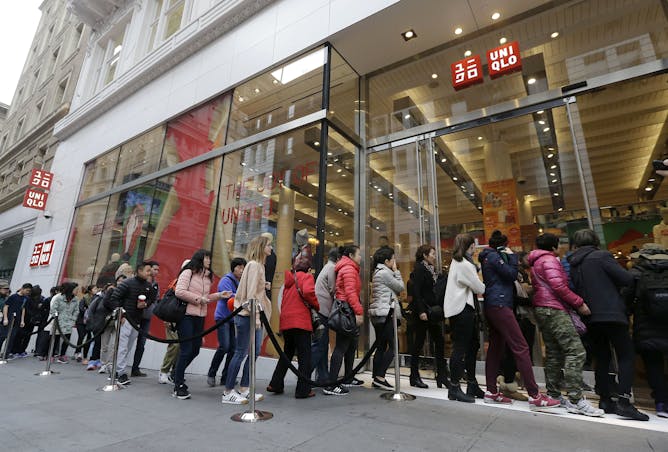 Holiday retail sales may boom this year – and the lion's share will not be online purchases. Yet brick-and-mortar retail stores are facing heavy internet competition.
Environment + Energy
On Black Friday, November 24, outdoor retailer REI will close its stores and urge customers to #OptOutside. But a historian calls this popular campaign light green environmentalism at best.
Science + Technology
Americans' reliance on their smartphones and tablets will drive online shopping revenue to new heights – and could introduce new buying experiences as well.

The end-of-year shopping whirlwind is underway. How does your credit card issuer watch out for fraudulent purchases on your account amid all those transactions?
From our international editions
Trending on site
Konrad Reuland's death shocked sports fans and, famously, gave new life to baseball Hall of Famer Rod Carew. But how is it that a young athlete in top shape could suddenly develop a deadly condition?

Pavlov's drooling dogs hold the key to understanding many of our most important emotional experiences – as well as the overt actions we take to adapt to a world fraught with daunting challenges.

In the 19th century, puddings were as popular and widespread as pasta dishes are today.