The official definition of a metre in 1793 was one ten-millionth of the distance from the equator to the North Pole. Then it was a physical rod kept in the French Academy of Sciences. By 1983 the metre was set as the distance light travels in a vacuum over a fraction of a second.
All the other physical measures underpinning the metric system have slowly been replaced with similar calculations against physical constants of the universe – except the kilo. For 129 years, the prototypical kilo was a single block of platinum and iridium in France.
That block, however, has slowly been losing mass, and for two decades the international scientific community has looked for a solution. Now, Kevin Pimbblet explains, they have gathered in France to vote for a new definition.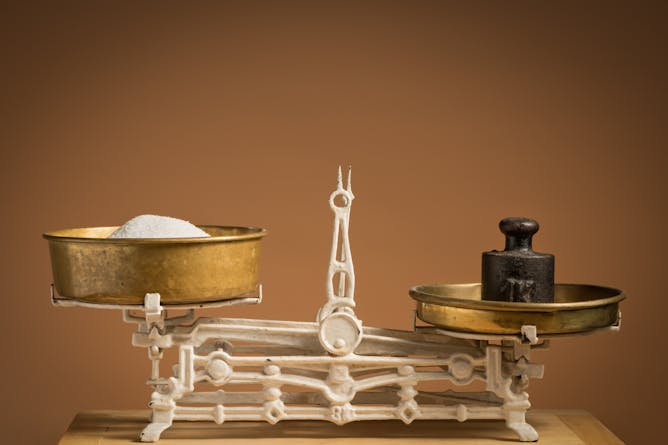 The international prototype kilogram keeps changing weight so scientists have come up with a new way to calculate.
| | | |
| --- | --- | --- |
| Researchers have tried unsuccessfully for decades to develop a malaria vaccine. Now a new approach, showing promise in mice, suggests it is possible to block mosquitoes from spreading the disease. | | Emoji can be used on social media to spread racism in ways that make it seem normal, mundane and acceptable. |
| A new book celebrates the long and rich history of investigative reporting in southern Africa, and highlights some hidden and forgotten gems. | | Conventional wisdom across much of the Western world says there's a strong link between education and upward social mobility. Really? |
Arts + Culture
Instead of getting "back to basics" to improve math skills, we should make math literacy a priority by developing, attracting and supporting skilled teachers, and improving math literacy at home.
Environment + Energy