For 20 years, contentious debates have revolved around protection for swamps, ponds and streams that sometimes run for only a few months of the year. At some point, water bodies like these qualify as "waters of the United States," which are protected under the Clean Water Act. But where's the line?
The Trump administration has just repealed a major regulation that the Obama administration developed seeking to settle this question. Officials claim they're freeing farmers and developers from excessive regulation. But as environmental lawyer Patrick Parenteau explains, lawsuits will keep flowing until Congress resolves this critical issue.
Also today: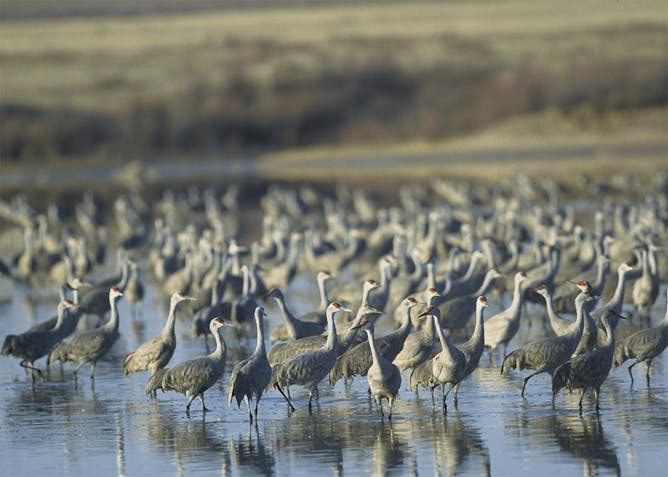 A 2006 Supreme Court ruling created widespread confusion about which wetlands and other waters are federally protected. The Trump administration's latest action isn't likely to clear things up.
Environment + Energy
Reversing the damage from fires in Brazil's rainforest is not as simple as allowing trees to grow back. Decades of research shows how fires degrade their long-term health and utility.
Economy + Business
Some Cuban entrepreneurs are so openly anti-communist that they sound like, well, capitalists.
Health + Medicine
California has limited medical exemptions for vaccinating children. A new law places final authority with the state public health department, but does that shift the balance of power?
Science + Technology
After a long prohibition, France is permitting medical cannabis trials. This isn't the first time that France is testing medicinal marijuana - in the 19th century it led the world in this research.
From our international editions
Recently in Canada and the United States, a small, but vocal minority of white French-descendants have used an ancestor born between 300 and 400 years ago to claim an "Indigenous" identity.

Levels of microplastics in the ocean are rising. More study is needed to figure out how these microplastics affect the qualities and properties of sea ice, and what the potential impact may be.

More than 20 countries have banned e-cigarettes.