Getting to Know RC's Senior Faculty Consultant, Research Lead:
Sandy Schellinger, MSN, RN, NP-C
Sandy's nursing career began with supporting individuals and families living with serious illness. She worked in both inpatient, home, and community settings. Her career within home care and hospice opened up many doors to clinical, administrative, leadership, and research positions that led to system-wide oversight of advance care planning and palliative care.
Sandy has focused her research opportunities on studying the effects of system-wide advance care planning implementation and the development and delivery of an upstream approach of palliative care by community health workers.
I joined the RC team in 2017 as Senior Faculty Consultant, Research Lead, but my collaborative relationship with RC began in 2007. I am certified in all stages of person-centered decision making and planning, and am privileged to work with passionate, dedicated people across the country and world with the same goal – to know and honor individual treatment preferences through the delivery of exceptional person-centered and family oriented care. Thank you for this gift.
Personal Mantra: Have Courage to walk through open doors and be open to the possibilities.
Hobbies: Creating "things" through the art of quilting, knitting, and painting. Spending time with family and friends.
Family: Married for 34 years to Tom, with two sons, T.C. and Sam, one grandchild, "Teddy," and another on the way.
Favorite Vacation: Enjoying their cabin in Northern Minnesota with family and friends.
Onsite Program Assessments Available
Are you unsure how to tackle growth and dissemination barriers within your existing Advance Care Planning (ACP) and/or Shared Decision Making program? Are there other issues or concerns you have about making your program(s) more sustainable?
The two-day RC Onsite Program Assessment provides an opportunity for RC Senior Faculty to meet with leaders and stakeholders, evaluate your program(s), and make recommendations. A mutually developed agenda will include meetings, presentations, interviews, and observations that will allow RC Senior Faculty to assess your program's current state. The second day concludes with a formal meeting with your steering committee to review findings and recommendations. Contact Matthew Isbell at RC for more information.
Organizations and communities across the country are celebrating National Healthcare Decisions Day on April 16 with a variety of activities, including guest speakers, movie screens, and contests. Washington State embraced the importance of ACP at the state level with their governor proclaiming April 16 Healthcare Decisions Day.
Visit Honoring Choices® Pacific Northwest for other examples of NHDD events.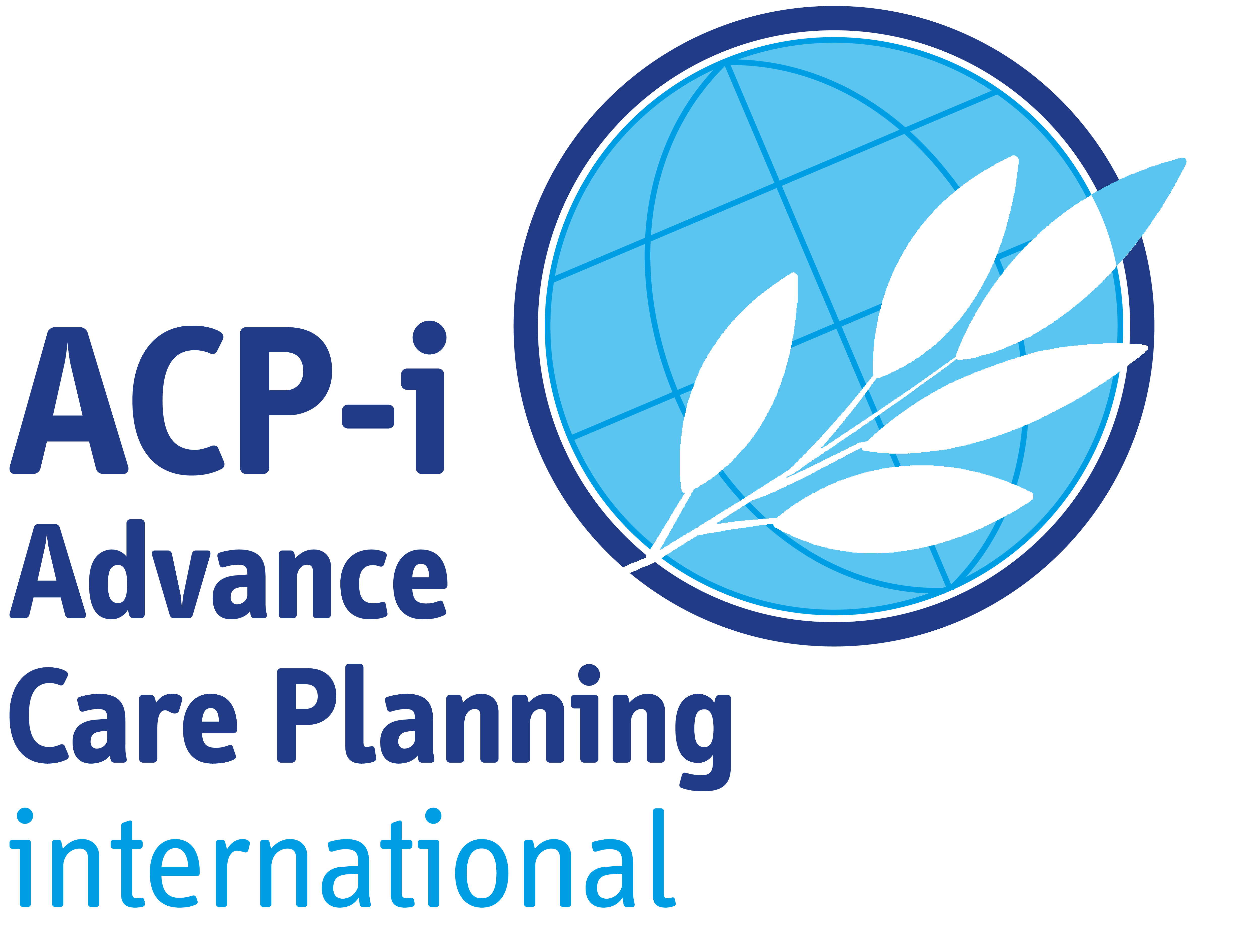 Stephanie Anderson, Executive Director of Respecting Choices, was re-elected Vice President of the Board of Advance Care Planning international (ACP-i). She was first selected in 2017.
Photo: Drs. Stephanie Anderson and Sanders Burstein deliver a pre-conference workshop, "Having the ACP Conversation," at the March ACP-i Congress 2019 in Rotterdam.
The next ACP-i Conference will be held in Singapore in April 2021.
Sharing the Experience
Honoring Choices® Idaho recently created a "100 ACP Conversations Club" to recognize their Facilitators who have guided more than 100 ACP conversations. Lynsey Winters Juel, HCI Project Coordinator and RC First Steps® Organization Faculty, said, "It was time to celebrate hardworking Facilitators guiding conversations and diligently reporting their monthly data. Several Facilitators have guided nearly 300 conversations!"
Honoring Choices Idaho is a statewide convener for the Respecting Choices First Steps model.
A tool to assess patient and surrogate knowledge of POLST
This study was designed to assess and compare patient and surrogate knowledge of POLST and was published in the Journal of Pain and Symptom Management, authored by: Susan E. Hickman, Ph.D., Alexia M. Torke, MD, MA, Greg A. Sachs, MD, Rebecca L. Sudore, MD, Anne L. Myers, MPH, Qing Tang, MS, Giorgos Bakoyannis, Ph.D., and Bernard J. Hammes, Ph.D. Learn more.
A SYSTEM FOR PERSON-CENTERED DECISION MAKING THAT TRANSFORMS HEALTHCARE
600 Third Street North, Suite 101 · La Crosse, WI 54601
608-473-1025 · info@respectingchoices.org
©Respecting Choices, A Division of C-TAC Innovations
You are receiving this email because of your relationship with Respecting Choices®. Not interested anymore? Unsubscribe now.