Zimbabwe's economic and political crisis shows no signs of abating. Inflation is out of control; crippling power cuts and water shortages are a daily reality. The country's main opposition party has put its faith in a wave of public mass demonstrations to try and depose President Emmerson Mnangagwa. But Tapiwa Chagonda argues that such an approach is doomed to fail, and sets out why forming a second government of national unity might be the best option for the flailing nation.
There are fears that the death of Senegal's Socialist Party Secretary General, Ousmane Tanor Dieng, will intensify divisions in the party's leadership. This threatens the future of an organisation that has shaped Senegalese politics for over 70 years. Moussa Diaw explains what has brought the Socialist Party to this point.
Also today:
It's time for a new approach as it becomes increasingly clear that protests won't topple the Zanu-PF government.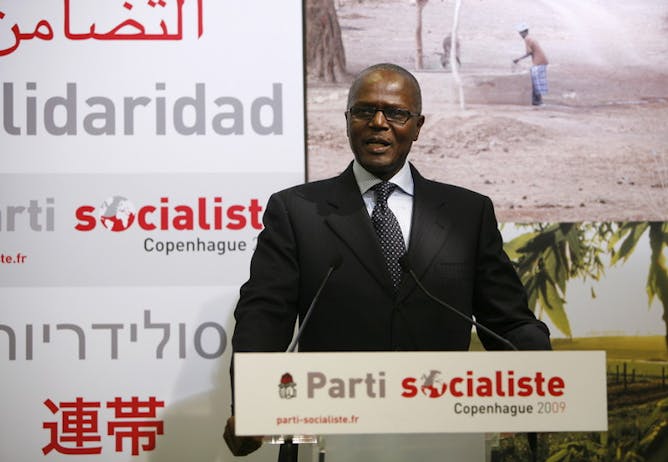 Aside from wrangles over leadership, there's now a face-off between two movements within one of Senegal's most influential political parties
Politics + Society
| | | |
| --- | --- | --- |
| Services have not featured strongly in the economic strategies of developing countries. However, South Africa's recently published economic reform proposals point to a greater role for services. | | The hominin known as Lucy may not be the direct ancestor of humans. |
En español
| | | |
| --- | --- | --- |
| Se han dado pasos positivos para involucrar a los pequeños productores en la agricultura digital en África | | Aunque es difícil conocer la cifra exacta por el carácter social del delito, el número de casos de violaciones en grupo va mucho más allá de las conocidas "manadas". El perfil de estos violadores es, además, completamente distinto al de los violadores solitarios. |
From our international editions
| | | |
| --- | --- | --- |
| It's established Mars was once a planet with surface-level water. So with multiple MARS missions starting next year, the key to seeking out martian life may instead lie in the contents of its 'dust'. | | A conductor's role is about communication with performers and their audience. They do so using eye contact, dress, and of course, the fabled waving of the arms. |
| Saudi Arabia and Israeli in balancing act after strikes on Iran-backed militias. | | Police tactics in Hong Kong have not helped the cycle of protest, repression and further protest. |